Share your GE-PI experience with us!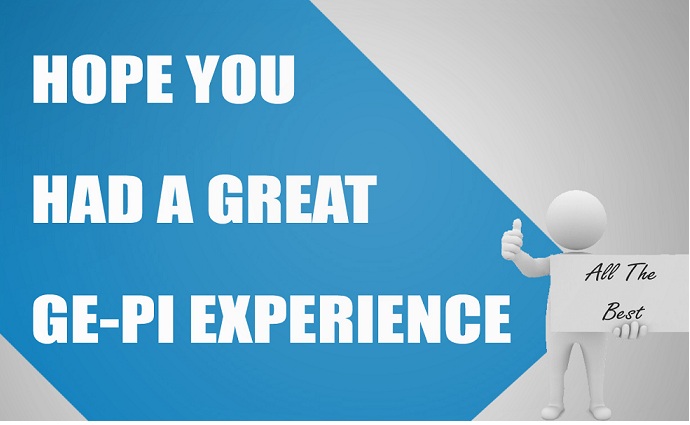 Hi,
Now that you are done with your GE-PI at SCIT, we give you a chance to share your experience with everyone.
We give you a platform to write about what happened on the D-Day, how it was managed, how you felt etc. etc. All you have to do is Register on our Blog and start writing.
Also, there are exciting prizes to be won!!
Please keep in mind the following things while writing:
1. Mention your name and SNAP ID at the end of your post.
2.  Please post your experience as a separate blog post and not as a comment in response to this post.
3. Mention the date of your admission process at SCIT.
4. Send in your posts on or before February 25, 2013.
5. Decision of the jury will be final and binding.
So go ahead and start sharing your experience !! We are waiting to hear from you 🙂
PS: Once you register with us, it may take some time for your account to be approved. Please check your mail box for email containing password and account approval email.