2012…the year that was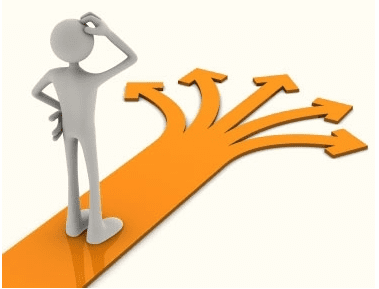 PERSONAL
If the last year was bad for me professionally considering all the tiff's that I had with my Project manager, this year was very bad for me personally.
Well the initial 3 months of 2012 were the best this year as I was serving my notice period and I enjoyed the most in those 3 months. Then came the biggest setback in my personal life this year. Some issues cropped, which has left my family in complete sorrow, hardships and uncertainty. Till today that issue seems to have no solution and my family is expecting a long battle to be fought the coming new year as well.
This sad news was followed by a good news of me getting admission in Symbiosis for an MBA. I was super excited to go back to college all over again and indeed the experience so far in SCIT has been wonderful though I am nervously waiting for my 1st semester results to be out.
FRIENDS
The year started off with leaving some friends behind in Chennai and I really miss each and everyone who made my life all the more exciting especially Sripada, Vedant, Rekha and Ranjana.
Then came SCIT where I made a whole new lot of friends. Some of their names are Amit,Suhas Kamble,Pradip,Sagar Padaya,Richa,Prakhar,Aditya C,Prerit,Abhiraj and who can forget Bhavin. I think if I don't mention his name the entire "A" division batch will take me for a task ! I amazed at how the entire class loves him so much!!
RELATIONSHIPS
I thank GOD for giving me this wonderful relationship with a girl. The name of that girl is "AMY FIONA" and she is my niece. She is the best thing that has happened to me this year. I love her the most after my mother and I can do anything to see that cute little smile on her face.
DANCE 
I gave my first dance performance this year in my college event "Samarambh" and followed that up with a performance in MRA and I am sure it was enjoyed by each and everyone who saw my performance.
I am really thankful to GOD for letting me continue my passion and I hope I do the same in the coming years as well as I am at my best when I dance. To be very frank I am a man of few words and the things that I fail to say with words, I try to say those through my dance.
MOVIES
1) Hindi
The year completely belonged to Salman Khan and I really loved his Dabangg 2. He is like the Rajnikanth of Bollywood, right from his entry scene to the tacky punch lines he was just awesome this year.
As far as my favourite  actor SRK is concerned, I don't know what to advice him. Really to watch his last movie you needed a lot of JAAN. Also Talaash was a huge letdown considering Aamir Khan starred in it. Bol Bachan was a funny one(although many might not agree)
2) English
For the second year in a row, I have watched more number of Hollywood movies when compared to Hindi and Tamil movies. And the best movies were The Avengers and The dark knight rises.
I saw many other movies like Taken 2,Resident evil 5,Man on a ledge,Total recall,Madagascar 3,Wrath of the Titans,The hunger games and whole lot of other movies  but I am yet to catch the latest bond movie "Skyfall".
CRICKET
Every cricket fan would like to forget this year as the Indian cricket team just lost almost every game no matter in what format of the game. Also the year marked the retirement of some of the legends of Indian cricket starting with Rahul Dravid, VVS Laxman and finally the biggest one of them all Sachin Tendulkar. None of these players got the sendoff they deserved which was really sad. The only highlight of the Indian cricket this year was the emergence of Virat Kohli as the most consistent player in the team.
GENERAL
The major headline grabber of this year was "Arvind Kejriwal" the founder of the "Aam Admi Party" who has fought against the government on the issue of corruption. The government was hit by various scams like Coal-gate scam to name one of them.
The year also saw one song "Gangnam style" become a huge sensation and it was indeed a great song with some hilarious dance steps.
The year ended with one of the most gruesome incident where a 23 year old girl was brutally raped and assaulted which led to the death of that girl. This incident led to huge protests between the government and the public asking for stricter actions against crimes. The only thing which I can advice to all the men is "Respect every woman like you respect your mother"
2013……..
The coming year is gonno be a big one and the most important one in my life. Below mentioned are some of my wishes that I want GOD to fulfill
I wish GOD helps us to settle the  problem on the personal front as soon as possible.
I should get into a  good company for my internship and most importantly my final placement.
I should pass without any KT's in my first semester exam.
Some of my favourites in 2012 are as follows
Favourite actor:- Salman Khan (Really loyalties have shifted from SRK)
Favourite actress:- Kareena and Katrina have almost been in a neck-to-neck race leaving behind my favourite Priyanka Chopra. Though Priyanka was great in Barfi, Kareena will be remembered for her item songs Halkat jawani and Fevicol se. So my favourite of this year is Kareena Kapoor.
Favourite movie:- The Avengers
Favourite song:- Pyaar ki Pungi(Agent Vinod)
To sign off…let me say one of the dialogues from the movie Dabangg 2…This is what the year 2013 is saying to us today
"SWAGAT NAHI KAROGE AAP HUMARA"
So lets welcome 2013 with a smile and huge expectations…….Hope the year 2013 is better than the year 2012 which was not so good at least for me.
Allen Kenny