Kick starting iT ELF activities @ SCIT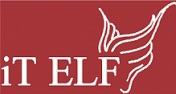 SCIT Entrepreneurship cell iT ELF kick started the activities of new academic year with an ETalk. Siddharth Deshmukh, CEO and Founder Shimbi Computing labs inspired the students at SCIT on 3rd June 2016 with his experience combined with a motivational talk "Developing an Entrepreneurial Mindset". He covered the purpose of having such entrepreneur's mindset and having a higher purpose in life. Goals and their importance and what goals can the students set up at this walk of their lives. Relationship between internship and the entrepreneurial mindset highlighting why internship is required during the MBA tenure. He also touched upon the dilemmas- should everyone start the business ? When is the right time ? Is it true that there is no right time to start a business? And in the end he stressed on the importance of reading in life.
Symbiosis Startups: With a view to identify and foster the spirit of entrepreneurship and induct the batch to the startup era, Dr. R. Raman, Director SIBM- Pune  addressed the batch with  the information on 'Symbiosis Startups' Competition being launched exclusively for the students of Symbiosis International University. The students were also encouraged them to register for the competition.
iT ELF faculty mentor Prof.Apoorva along with senior student volunteers conducted e-cell activity PITCH PERFECT as a part of induction 2016-18 Batch. e-cell always speak about exploring the innovative and extra ordinary ideas of students by conducting various events. PITCH PERFECT Event was all about coming up with a non conventional product or service idea. Whole batch was divided into 16 teams; each team had 10 members to implement the idea. Students have been given the scenarios and they came up with innovative ideas, skits and tried to present in 2 minutes. This event helped them to realize their own entrepreneurship mindset and creative thinking ability.
All the best Team iT ELF !
Dr.Dhanya Pramod
Director-SCIT