Corporate Charcha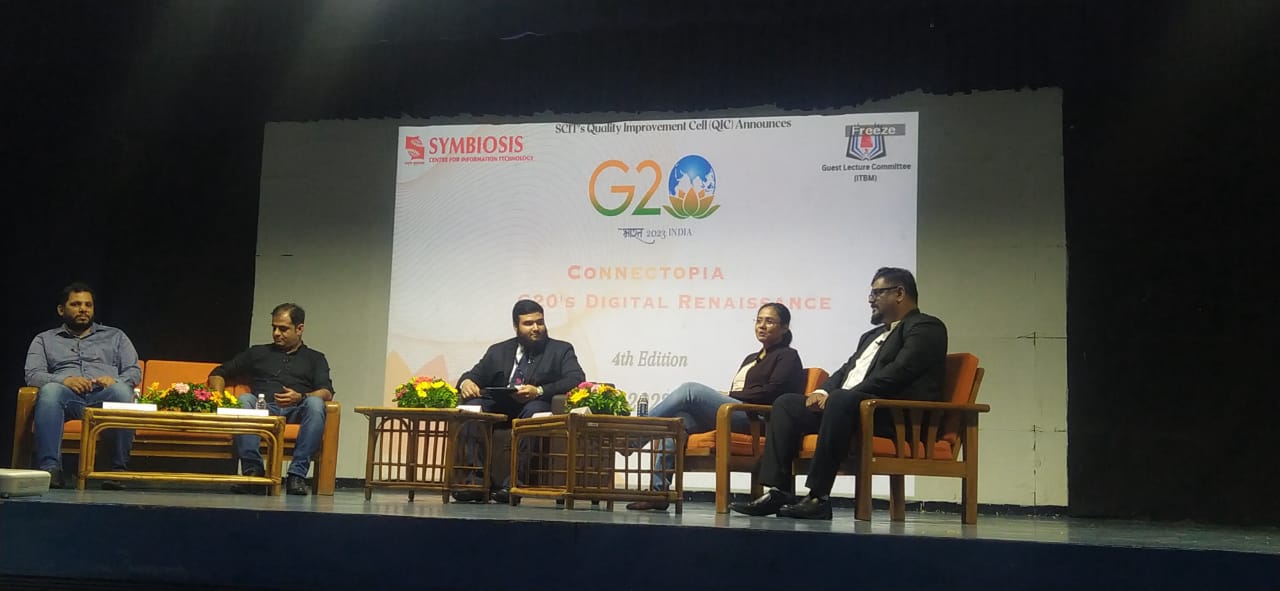 Connectopia: G20's Digital Renaissance-Corporate Charcha
SCIT has conducted Corporate Charcha on the theme "Contextualising Information Technology in the G20 Discussions-Connectopia: G20's Digital Renaissance" in August 2023.
Industry experts shared their views on sustainable IT, especially in the context of emerging technologies and cyber security perspectives.


Industry experts Archana Joshi, Nikhil Mahadeshwar, Rajeev John, and Aakash Ahuja actively participated in the discourse.
The session had highlighted the significance of sustainability and strategizing it.