India's PM at Ceremony of Symbiosis Golden Jubilee | SCIT Blog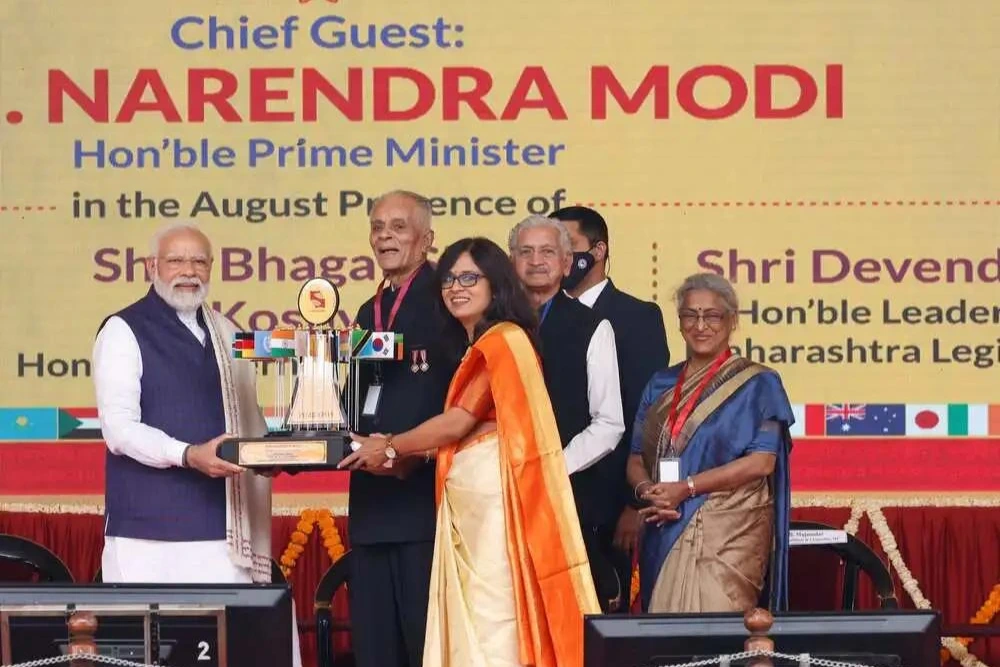 The Commemoration Ceremony of Symbiosis Golden Jubilee was held on Sunday 6th March 2022 at the Symbiosis International (Deemed University Campus), Lavale, Pune.

The Hon'ble Prime Minister Shri Narendra Modi addressed the gathering as the Chief Guest. He also inaugurated the 'Symbiosis Arogya Dham' spread over 70 acres of land at the SIU Campus. He urged the students to have a goal for the nation in addition to their individual goals. The students were asked to innovate and contribute to national development. He also urged the entire faculty and students of symbiosis to work on a theme every year and contribute to that in the form of research, seminars, innovations, and Make-in-India products. It was a great opportunity for SCIT faculty, staff, and students to witness the great event and get inspired by his motivational speech.
Dr.Dhanya Pramod