ISACA Pune Chapter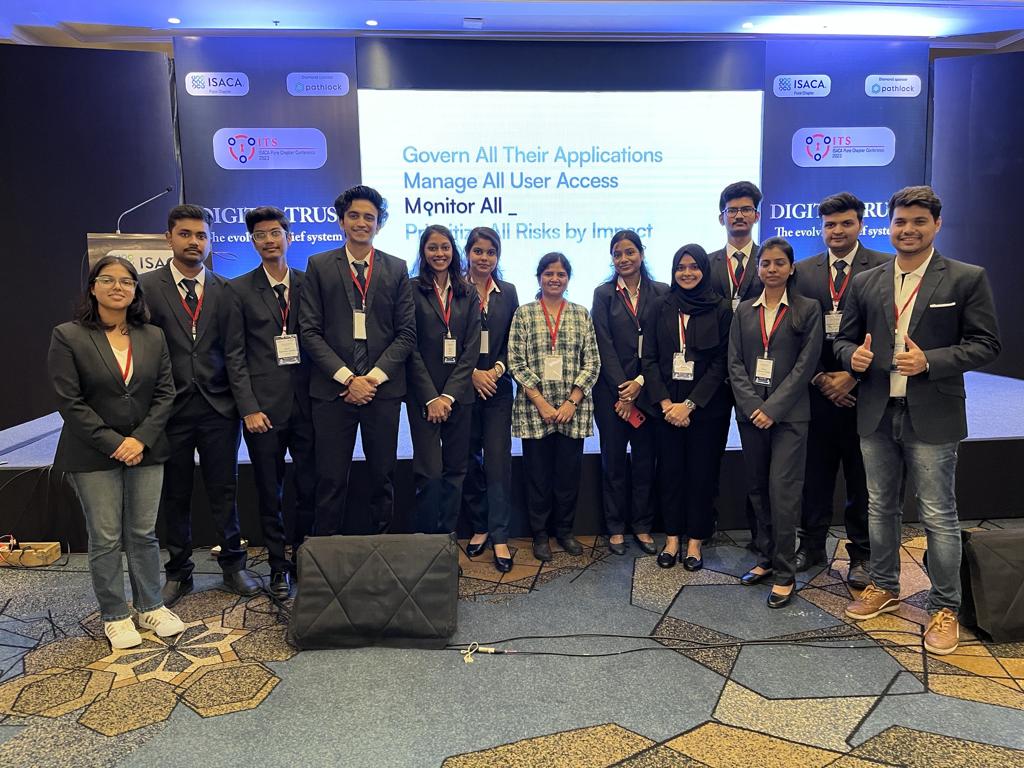 The Annual ITS 2023 conference was conducted by the ISACA Pune Chapter on August 27, 2023, in the Sheraton Grand Hotel, Pune. This year's conference's theme was "Digital Trust: The evolving belief system."

ISACA has lined up thought leaders in Digital Trust across the globe who spoke at the conference. The registration for the same started at 8:00 AM. Soon after the roster, there was breakfast for the attendees, and at 9:15 AM, the opening ceremony began.

The discussion around the central theme of "Digital Trust: The evolving belief system" started with a welcome address by Rajesh Chaudhari, ISACA Pune chapter President. The discussion included transitioning to automated governance, decoding enterprise cyber defense, using AI/ML in cyberspace, the Digital Personal Data Protection Act, and using blockchain to establish digital trust.


The speakers further elaborated on the past, present, and future of cybersecurity and various cyberspace-related technologies. The main highlight of the conference was the new DPDP Act. They explained the roadmap of the DPDP Act and how it influences political, foreign, and business relations.


They also discussed the risks like financial, strategy, operational, etc. Big 4 Partners, Product companies CEOs, and Promoters of boutique firms working in Digital trust shared exciting perspectives on the evolving Digital trust. Information security risk and control professionals from various sectors joined the conference. It was an excellent opportunity to learn, exchange ideas, and discuss emerging trends and challenges in Digital Trust.