Independence day Celebration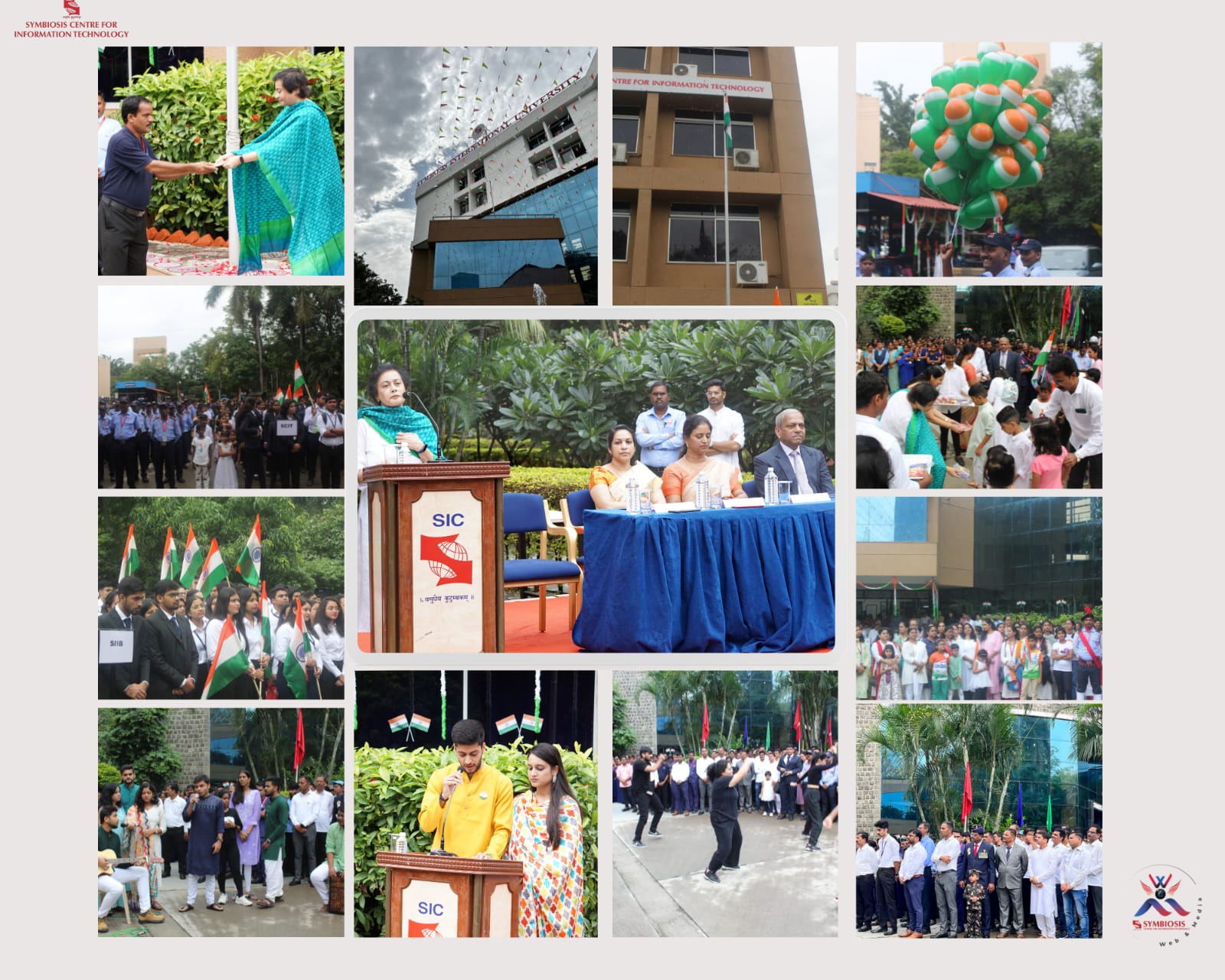 India celebrated its 77th Independence Day on August 15, 2023. Here, at Symbiosis Centre for Information Technology( SCIT), there was also a grand celebration with music, dance, and much more.
The event started with the arrival of our esteemed chief guests, Dr. Dhanya Pramod, Director at SCIT, Dr. Asmita Chitnis, Director at SIIB, Dr. Netra Neelam, Director at SCMHRD and Lt. Col. P.L Kadam ( Retd.), Chief  Administrator at SIC. After the arrival of the guests, the flag hosting was done by our guests followed by the National Anthem.
The flag hosting was followed by a speech from Dr. Asmita Chitnis, where she spoke about how India is a growing country and how the current Government has done a tremendous job at accomplishing great heights. Then, Col. Lt. P.L Kadam shed light on the freedom struggles of India. He further talked about the value of freedom and how the youth of today's time should appreciate it.
The celebrations went ahead with felicitating the staff and security of SIC Campus for their efforts in ensuring the safety of students and the smooth working of the campus. They were gifted with a token of appreciation each by Dr. Dhanya Pramod and Dr. Netra Neelam.
After the speech and felicitation, it was time for some music and dance. The students with great enthusiasm sang and danced. It was mesmerizing to watch how the students came together, presented a great example of unity, and enthralled everyone with their performances. 
After the performances, Dr. Dhanya Pramod left the balloons to soar high in the sky, and the students rejoiced, clicking pictures with each other and our National Flag, exhibiting great energy and eagerness.