Outbound Training for SCIT students filled with learning and Fun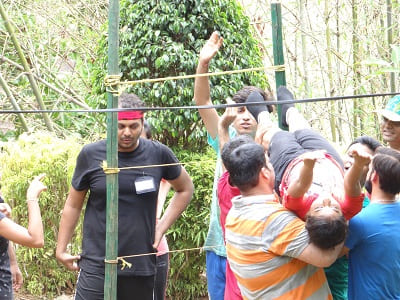 Our new batch of MBA(ITBM) students have undergone two days outdoor management training @ SURYASHIBIR by OUTFIT on 5th and 6th June. This was with the objective to build team spirits and to provide a platform for interaction and fun. The students showed great enthusiasm and were inquisitive to do the activities. They have well participated in the team building games and trekking. The cultural evening has unveiled the talent and rejuvenated the young minds.
We believe that this ice breaking training program will enable them to understand the power of "We" and help them to deal with peers in a better way.
Dr.Dhanya Pramod
Director-SCIT