Dr.SVK Bharathi, SCIT Professor conducted consulting workshop in VIETNAM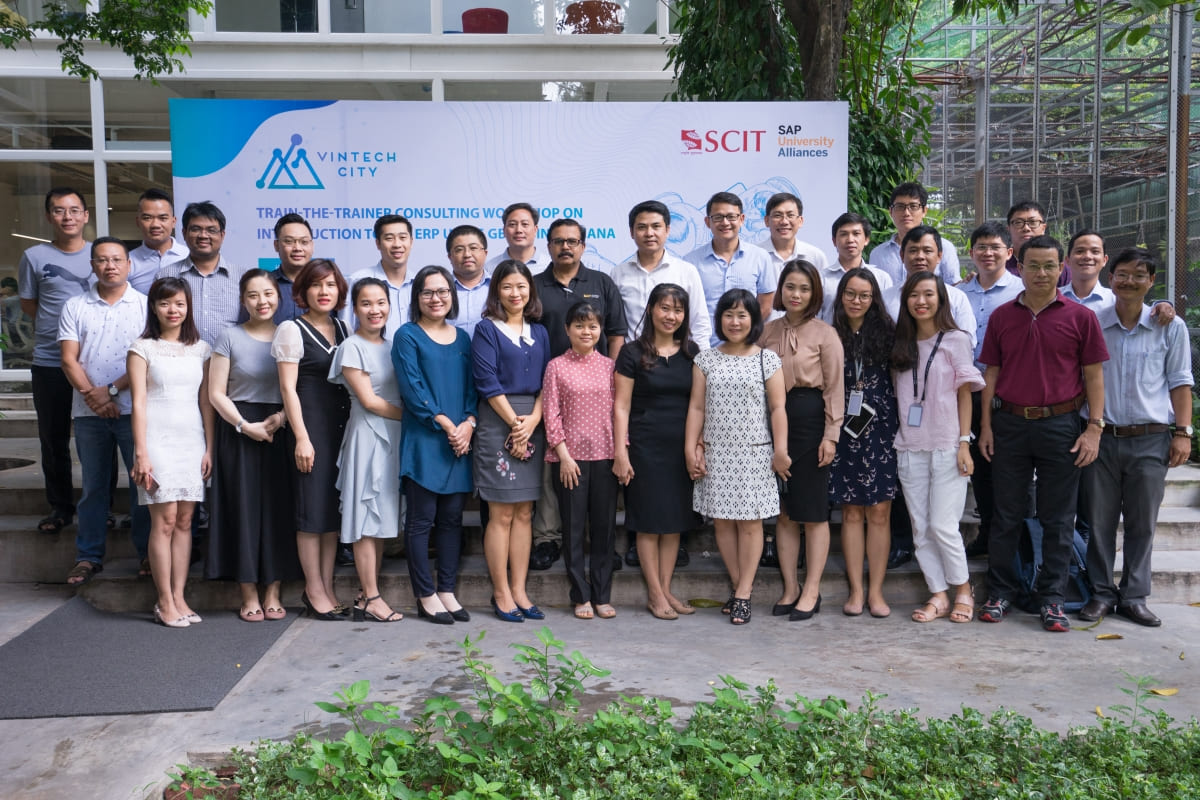 Dr.S.Vijaykumar Bharathi, Professor Symbiosis Centre for Information Technology conducted a consulting workshop at Ho Chi Minh City, VIETNAM. The participants were introduced to the cutting edge SAP S4HANA and best practices for teaching with University Alliance Curriculum. The primary motive of the workshop enabled the participants to examine how business processes change in the current digital business environment.
The workshop provided experiential learning about how end-to-end business processes in certain core business modules gets conducted in S4/HANA. S4/HANA, the digital economy enterprise solution, was introduced using the GBI 3.2 case study. S/4HANA offered the participants a good glimpse into a state of the art user experience with SAP Fiori. The workshop also offered detailed consultancy to faculty members on how to align SAP HANA curriculum into the courses/programs offered.