SCIT 20th National Seminar conducted on 21st Sept 2019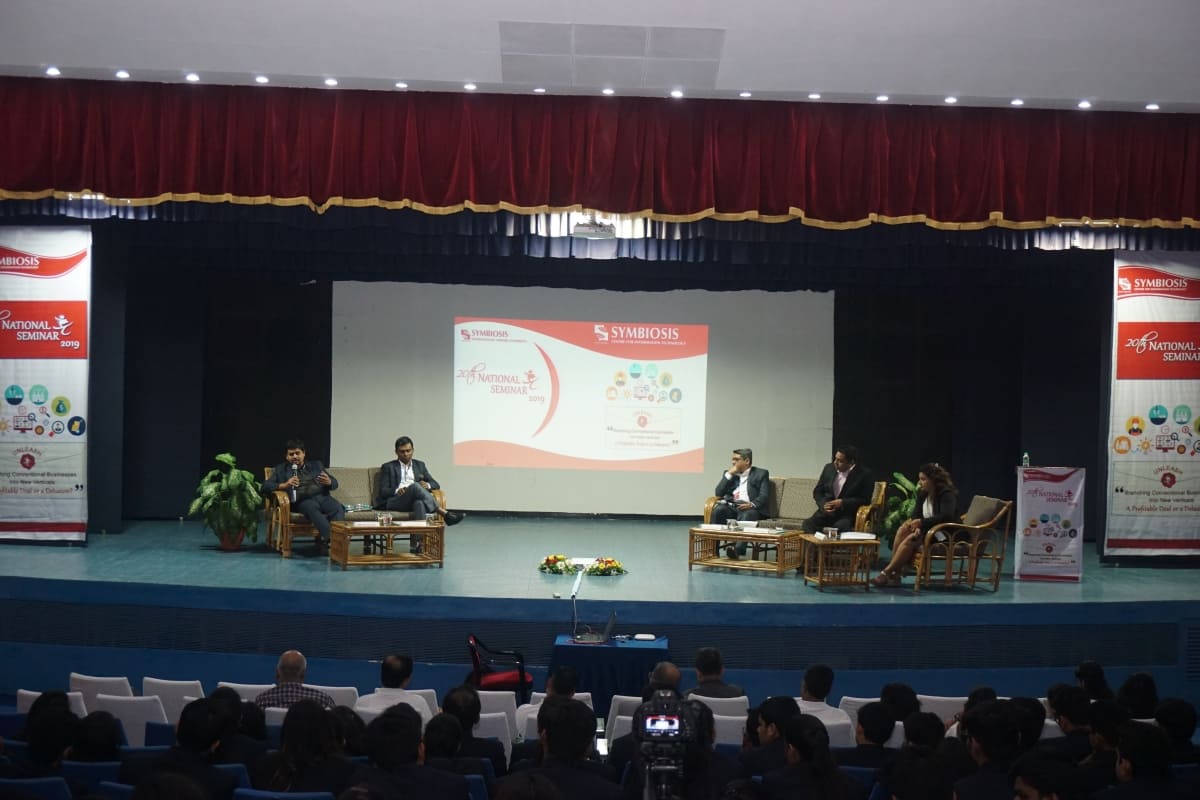 Symbiosis Centre for Information Technology hosted its 20th National seminar on 21st September 2019.
Suvabrata Sinha ,Director, Digital Security and Risk Engineering at Microsoft was the Chief Guest and he gave a talk on Digital Transformation and business growth.
We witnessed a insightful Panel Discussion on "Branching conventional businesses into new verticals, a profitable deal or a delusion" with the wonderful participation from following panelists.
*S F Hussaini Vice President – JPMorgan Chase & Co.
*Subarna Pal Digital Transformation Lead –Tata Motors
*Vartul Mittal Technology and InnovationSpecialist – Wipro
*Vipul Gosalia Independent Consultant, Advisor & Executive Coach
Lincy Therattil Open Innovation, Digital Transformation – Barclays has moderated the discussion.
Students mesmerized the panelists by throwing interesting and thought-provoking questions which were well addressed by panelists.
Dr.Dhanya