Teachers day at SCIT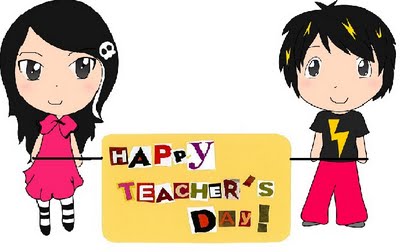 Dear All
Today is September 5th 2011, the birthday of an academic philosopher Dr. Sarvepalli Radhakrishnan, who also the second President of India. We all know that this day is celebrated as teachers' day( In India). Today many youngsters are looking colleges as transit camps. I call it "Transit Camps" as many are looking this be to a platform to get bounced into the corporate world. When it comes to teachers, the old tradition of considering teacher as "Guruji" is gradually changing to "Masterji", where the students expect the teachers to be masters in their area of expertise.
Some are considering search engines and social media networks as teachers as these platforms give answers to all their questions in all subject areas! Considering this scenario is the role of a teacher who imparts knowledge in the classroom, important, in transforming lives of students!? The answer is for sure an "YES" at SCIT.
Mother is the first teacher for everyone. The role played by mother is very complex and cannot be played by a search engine! The role played by a teacher in the class room is equally complex. Motivating students, making them believe that they can do better, helping them learn the valuable lessons of life, encouraging , disciplining, mentoring , guiding, to list a few, are the tasks which an automated e-platform cannot do! I am sure the students of SCIT know this and truly believe in it. The emails sent by SCIT alumni to the teachers, acknowledging the contribution of their teachers to their success story, is a proof of this belief.
I too keep learning from students. The skit that was organized by Eklavya team for teaching and non-teaching staff on the eve of teachers' day also made me learn. The skit was amazing and I was astounded to see you guys and girls exhibiting your talent. Keep it up, and thank you for this wonderful skit and program that you dedicated to the teaching and non-teaching staff
Dr Raman
Director- SCIT