MBA in IT – Take Your Future From Good To Great!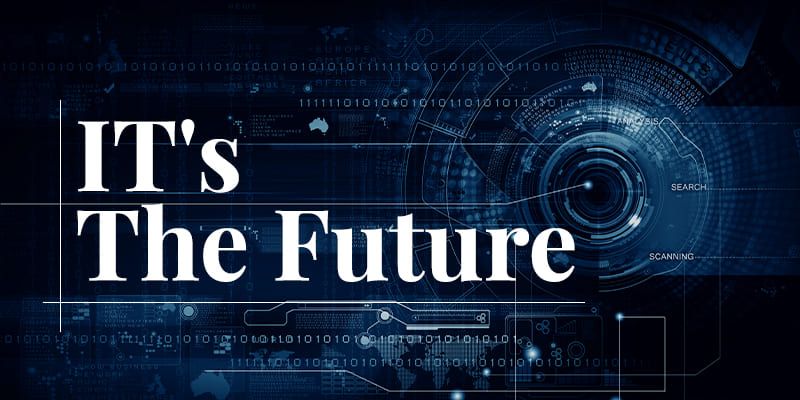 Did you know to become a leader in the world of business, you will need expertise in two areas – Technology also popularly known as Information Technology, and project management? Did you know the Information Technology Industry plays a major role in the GDP of the country? Let us break down for you the reason why you should consider doing an MBA in IT if you are looking for a pathbreaking career. 
An MBA in IT is not only a way to a more successful career but also very comprehensive in nature. It involves many aspects of a business and is often done by future business owners as well. The importance of technology is known to all. Technology is present in every sphere of any business.   
If you know business then you will know how fundamental IT resources are. Are you tech-savvy and business-oriented at the same time? Then an MBA in IT is the ultimate choice for you. 
What is MBA in Information Technology? 
The business world is a mixology of technology and brilliant ideas. To understand any business, it is absolutely necessary to know the ways that the business can adopt to grow bigger. Today's digital era has brought a significant change in how businesses are functioning. 
To achieve a better understanding of the amalgamation of these two things, business and technology, you will need to study the complexities. Here comes the hero of the story, an MBA in IT. To become a part of the fastest growing industry that promises a whooping growth of 20% in the coming years, you will have to up your game in terms of knowledge.   
An MBA in IT is a detailed course that teaches you about technology, data handling, and project management. To become a leader you will have to know more than just the basics and this course is the more that you will need to apply for managerial positions. 
How will an MBA in IT transform your career from good to great?
You must have heard it so many times from your family or boss that if you want to be an asset you will have to go the extra mile. MBA in IT is the extra mile you have to cover before you are bestowed with the best of opportunities in the biggest industry of the world. 
The chance of a lifetime!
When you complete an MBA in IT you open the doors of an array of opportunities across industries. From team lead to strategy manager, the options are many. The course has a very holistic approach the helps you to learn the functions of many departments in an organization. You learn analytical skills and how to approach problems in the most unique way possible. 
Needless to say, it is an opportunity for anybody who wants to shape their career for bigger achievements.  Isn't it the best part? 
Travel the world! 
Why do we say you can travel the world? It is because the IT industry is spread across the globe. The entire world is now in need of experts who can handle IT resources and manage the business. There are bright chances that you might get an international opportunity once you complete the course. 
Many Indian companies send their experts for international projects, giving them a life-changing opportunity. If you are looking for jobs in international ventures then embark on the journey of studying IT in detail. 
A treat for technology lovers! 
If you are passionate about making a career around your love for technology then pursuing an MBA in IT can be the most fulfilling way to make your career. This course will unveil the magic of technology in front of you and how you can apply them in the business. 
Always ahead! 
We have to admit that an MBA in IT can change the game. It is one of the most essential qualifications a professional can own to be successful and ahead of others. The transition of the traditional ways of working to a more futuristic and digital approach will be supported by professionals like you. 
This course will not only make you well-versed with classroom knowledge but also practical expertise. You will step into the world of constant innovation, out-of-the-box thinking, and extraordinary solutions for better productivity. 
The job profiles you can apply for after you complete the MBA:
From media houses to MNCs, various roles are available after you complete the course. 
Project Manager
Marketing Manager
Analytics Manager 
IT Manager/ Consultant/ Director
Chief Technology Officer.
There are many more roles and responsibilities that you can take up. These well-paying jobs are the most essential roles of every organization. 
Symbiosis Centre for Information Technology – The Stepping Stone Of Your IT Career. 
SCIT  can be the support you need to make your mark in the IT industry. SCIT is one of the pioneers of colleges hosting MBA in IT and MBA in Data Analytics/ Data Sciences. It offers a curriculum that is designed to match the ever-evolving world of technology. 
Learn beyond the classroom with experts from the industry and teachers with years of experience. It is one of the top 10 B-schools with all the latest infrastructural facilities to enhance careers. 
The specializations available are: 
Systems
Information Security Management
Software Solutions Management
IT Infrastructure Management
Data Science
To know more visit: https://www.scit.edu/enquiry2020/?utm_source=google&utm_medium=cpc&utm_campaign=brand&gclid=CjwKCAiAtK79BRAIEiwA4OskBprMATDmHpXJlzjMw-6Clkm8YOFWLFgPQzRErfyEAtXpmxeQOf9K_BoCIjIQAvD_BwE
Make a move today. 
Apply now and unfold the wonders of the Technology Industry!