The Benefits Of An MBA In Data Science and Data Analytics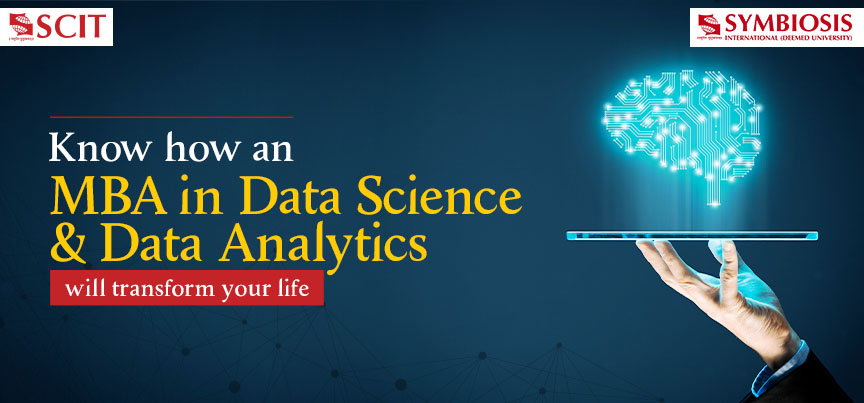 Data science and data analytics have become a significant component of the tech industry. As per a report generated by Forbes, about 1.7 megabytes of new data will be produced every second for every human by 2020. With such an enormous amount of data created every second, the main challenge for an organization is to store, analyze, and segregate data. The creation of such large datasets demands a clear understanding of tools to uncover the right information. To better understand big data, organizations have started integrating data science and analytics into their day-to-day operations.
Data science is a versatile field that focuses on finding actionable insights from large sets of raw and unstructured data. This field primarily fixates on mining answers to unsolved assemblages of information, thereby creating effective solutions. However, data analytics concentrates on managing and performing statistical analysis of existing datasets. It focuses on creating ways to obtain, process, and manage data to establish solutions for current problems in the best possible way. Despite the two being interlinked, they provide different outcomes and pursue different methods.
An MBA in Data Science and Data Analytics aims at nurturing management professionals for the big data industry by offering a unique blend of strategic, actionable insights, and real-time operational intelligence. This course helps in honing students with analytics competencies by providing hands-on experience with various tools, thus preparing them to take up techno-functional roles. Here are some benefits of pursuing an MBA in Data Science and Data Analytics-
Offers Hands-On Learning Experience-
Since professionals in this field are responsible for extracting, manipulating, and processing data, they should have an in-depth knowledge of statistical tools and programming languages. An MBA with this specialization equips you with the necessary knowledge of tools like Python, R, Tableau, Scala, and many more by providing hands-on and experiential learning. As these skills help data professionals to carry out operations efficiently, there is a high demand for experts in this field.
Trains on Analytic Functions and Unstructured Data-
This course also helps in honing multiple analytic functions in students to succinctly represent complex analytic operations. The effective use of these functions results in better productivity and improved performance. As per a report by IDC, the amount of global data created and replicated annually is expected to reach 44 zettabytes by 2020. Much of this data is usually raw and unstructured and comes from various sources like social media content or text documents. This programme enables students to learn constructive ways of working with unstructured data to transform them into useful information that can help organizations to make better decisions.
Provides an In-Depth Understanding of Machine Learning-
Along with big data, machine learning is a trending term amongst organizations. It provides systems with the ability to focus on the development of computer programs that can access and process data automatically without being explicitly programmed. Exposing students to various machine learning methods, an MBA equips them to deliver faster and accurate results to identify lucrative opportunities or dangerous risks for the organization.
Nurtures Managerial Skills-
Along with honing industry-oriented skills in students, an MBA also develops managerial abilities to prepare them to take up techno-managerial roles in the future. Organizations often look for managers who possess excellent managerial skills as they are known to increase the potential energy of businesses by ensuring that the organization is functioning cohesively. You can hone soft skills like leadership, interpersonal, communication, time management, decision making, problem-solving, and many more with an MBA since the curriculum involves group projects and presentation assignments.
Rewarding Career Opportunities-
With the data industry witnessing enormous growth, one of the significant challenges faced by organizations is the lack of professionals with expert analytical skills. According to a report by RJMetric, in 2015, there were between 11,400 and 19,400 data scientists worldwide. However, the demand for experts in this domain has been on an exponential rise since then. The gap between demand in data science and talent for the same has increased the number of jobs available. An MBA in this field is sure to open many profitable career avenues for students by equipping them with the most in-demand skills and technical knowledge of the domain.
A large number of organizations have started investing in big data tools and services. An MBA in Data Analytics and Data Science can prove very beneficial as it gives you a greater understanding of the tools, management, and the industry as a whole. It opens multiple career opportunities such as big data analyst, data architect, business analyst, risk analyst, social network and sentiment analyst, and many more. Sharpening both technical and managerial skills in students, an MBA in this domain is worth considering for students looking to build a career in this exciting field.