January 2014 – Indeed a Great Start for SCIT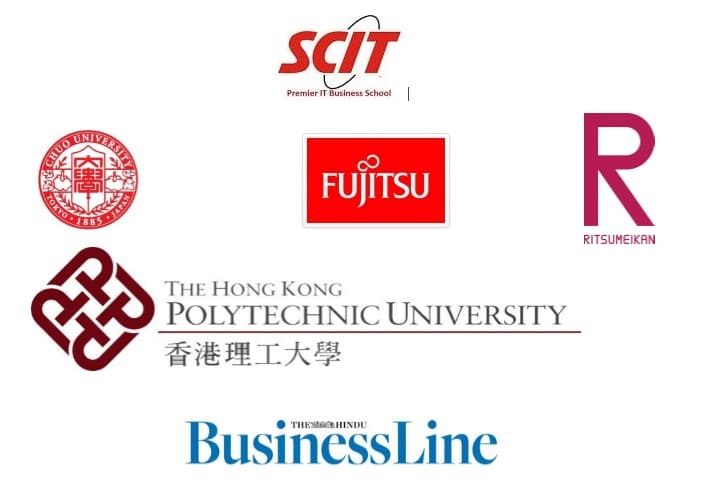 Dear All
January 2014 has been a great start for SCIT and the reasons are many. A lot has happened in the international front!  Symbiosis International University – SCIT has signed an MoU with Chou University, Japan. This MoU will facilitate student exchange and it is most likely that student exchange with Chou University, Japan will soon become a reality for SCIT.
Ritsumeikan University Japan (RITS-Japan) has once again expressed its interest to take 5 summer interns, with a stipend of 1 lakh, and the this will benefit first year MBA (ITBM) students.  This will be the third time (first was in 2012, the second was in 2013) that RITS Japan will be hosting SCIT students in Biwako-Kusatsu Campus (BKC) – located at Shiga JAPAN, enabling the students to take up summer research projects at RITS under the mentorship of Professor from RITS.
Prof. Girish Gujar from, Hong Kong Polytechnic University, Hong Kong visited and addressed SCIT students. He was accompanied by Mr. Mukul Jain Director Operations of the Indian Railways (RVNL). Mr.Jain gave a lecture on Role of Information Technology in Supply chain and Operations Management to the First year MBA(ITBM) students. Prof. Girish Gujar has shown a strong interest in collaborating with SIU and SCIT for student exchange. It is most likely that 2 to 3 SCIT students will have get a paid summer internship opportunity for 3 months at Hong Kong Polytechnic University, Hong Kong.
A series of short guest speeches and a panel discussion was organized by students of SCIT. The guest speakers were included Mr.Jorulf Brøvig Silde currently working as Project Director Green University of Oslo (The University of Oslo is a leading European university and Norway's largest) spoke on the topic "Sustainability" Mr. Vipul Shaha an alumni of Symbiosis and also an alumni of Harvard University Graduate School of Education, spoke on the topic "Education" and Mr. Bisham Mansukhani spoke on "NGO for Visually Challenged people"
SCIT along with SCIE had arranged a visit of Japanese delegates (Eight in Number) working in Human resources department of Fujitsu. The objective of this visit by Fijitsu was to understand the Indian student mindset for "Global Education" and also their mindset on "Working with Foreign Companies".
 SCIT students always bring laurels to SCIT. Our students Jai Sisodia and Aditya Chordia's from the MBA (ITBM) from batch 2012-2014 have made SCIT proud. Their solution for the case Nokia's Second Innings: The Microsoft way" has been selected by The Hindu Business line.   http://www.thehindubusinessline.com/on-campus/case-studies/nokias-second-innings-the-microsoft-way/article5606330.ece  has the details.
I am optimistic that this year 2014 will bring all good things to each one associated with SCIT
Dr Raman
DIRECTOR – SCIT