A year of Change for me..Thanks to SCIT's PGDITBM !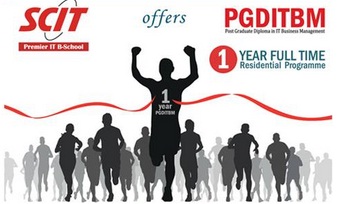 Hi
It was Six months ago, SCIT's new program called PGDITBM seemed interesting in the first look.. I took a decision to quit my job and join this program… but I kept asking myself, is this right? Am I taking the right decision? Will I get placed? Is System and Security the right choice? These thoughts were on and on .. and at last I decided to take the risk.. I quit my job and joined the one year full time program.
Six months later I can say that PGDITBM is indeed a gratifying program offered from a premier B-school. It is a course which gives an opportunity to students with work experience to become students again and explore different dimensions of the IT industry, also get an oppertunity to change the track and fetch your dream job.
It gives a golden chance to change your career path to what you choose and not what you get… My sincere thanks to Director SCIT and all faculty members for their guidance and support…
Pankaj – PGDITBM Student- Placed through SCIT Campus .. currently pursuing my internship