Ms.Sanyukta Nadkarni gets Symbiosis Scholarship | SCIT Blog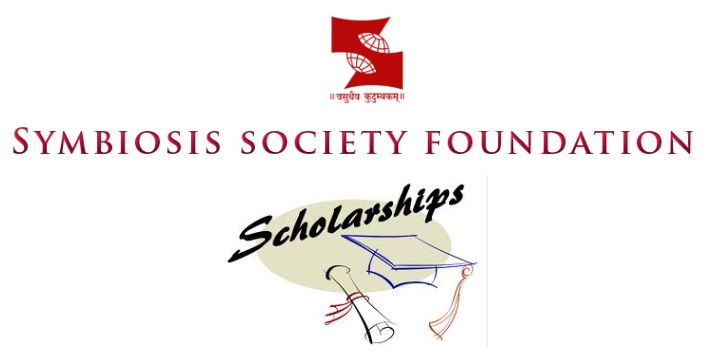 Dear All
One merit scholarship is given by Symbiosis Society Foundation for a meritorious student from PG programme, under each of faculty of SIU.
It was an SCIT student who got this scholarship during 2011 and 2012, and hence this is the third time in 2013, that an SCIT student is getting this Merit scholarship from Symbiosis Society Foundation.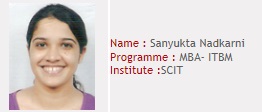 I am glad to inform you that Ms.Sanyukta Nadkarni pursuing her first year MBA(ITBM) program has got this scholarship in 2013. The student who secures this scholarship is given a complete waiver in his / her fee, which includes Tution fee, Hostel fee and Mess Charges.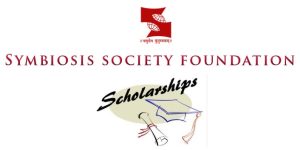 The Merit Scholarship in the first semester of P.G. programme is be awarded to toppers of SNAP who join Symbiosis Institutes under a specific faculty. This rule is applicable in the first semester. In the subsequent semesters, the scholarship would be based on academic excellence, which is a minimum GPA of 3 earned by the same student during the preceding semester. Only those students will be eligible for the award of Merit Scholarships who have cleared the courses prescribed for the respective programme up to the stage of award i.e. they should not have any backlog. As a rule the student who is awarded the merit scholarship by Symbiosis Society Foundation shall not be debarred from stipend or any financial assistance from any other source.
Dr Raman
Director – SCIT