My first day in Symbiosis campus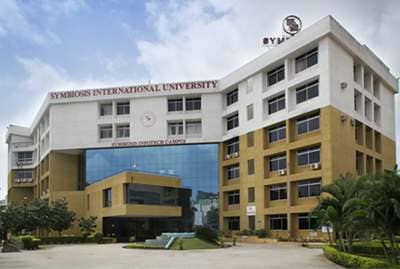 As a new student in the "symbiosis SCIT", College, the first thing you can expect is a big, warm welcome. .
And there are plenty more great experiences awaiting you on your first day. There's nothing to fear – here's what to expect:
Everyone is as nervous (and excited) as you are 
Your first day at college in the SCIT  can be understandably nerve-racking. But when you show up and see that your fellow students are every bit as excited and nervous as you are you'll soon feel at ease. It definitely helps to know that you're in good company, with so many students at SYMBIOSIS  universities. It's not just nervousness that you have in common; it's excitement for the adventure and opportunities that lie ahead.
staff to put you at ease 
The University of SYMBIOSIS  College has staff who have worked all over the INDIAN. It's one of the first things you'll notice on your first day, as you are introduced to the tutors and lecturers you'll be working with throughout your course. Their collective experience not only ensures you'll have a warm welcome, wherever you come from, but also means that staff truly understand the challenges you face and can do everything they can to help you along the way.
You'll be guided through registration and explore the campus
In practical terms, your first day at college in the SCIT  will often mean filling in a lot of forms. You'll often need to queue up with others as you officially register as a student. You might need to have your DOUCMENTS  taken so you can be issued with an official student ID card too. Don't worry, you'll be shown exactly where to go, with plenty of signposts and friendly staff and students on hand to help you find your way.
You can also have fun exploring the campus, discovering routes between the campus and your accommodation. Don't be afraid to ask other students for their advice here – they'll be happy to show you the quickest routes which can save you time.