Machine Learning & Computer Vision Algorithms role in AI | SCIT Blog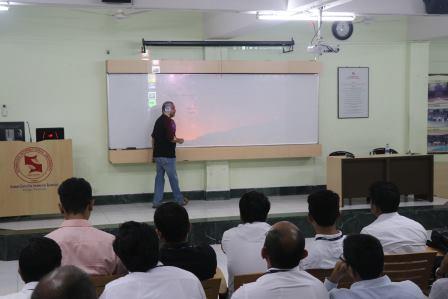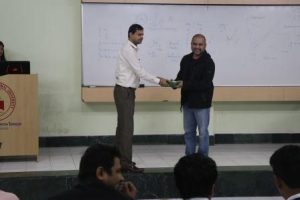 Machine Learning and Artificial Intelligence are two terms that every person in the IT and non-IT industry is listening to these days. With the advent of Big Data and Data Analytics, a rapid growth in Machine learning and AI is observed. Symbiosis Centre for Information Technology organised a guest lecture on the topic "Machine Learning and Computer Vision Algorithms role in Artificial Intelligence" on 25th August, 2018. The esteemed speaker of the day was Dr. Ganesh Bokhare, a freelance consultant at iDL Vision – Vision, Learning, DSP and Embedded Systems.
Dr. Bokhare started the session by explaining how computer vision algorithms are continuously used in businesses today. He explained this by saying that these algorithms form the base of Machine Learning and that is the reason why these algorithms are forerunners in terms of governing the way ML and AI are working. The students actively participated in the session by asking questions based on how these algorithms are used and the scope for their improvement in the future.
He explained the significance of Machine Learning and Computer Vision algorithms in shaping the way businesses function in the current scenario. He also spoke about how Big Data, Internet of Things, Data Science and Data Analytics need a strong foundation in the form of algorithms to make it easier in terms of development and also time consumption. He gave insights on how the field of Machine Learning is booming and also said that more and more organizations are eager to invest in this technology because of the savings that can be done in terms of time, money and working personnel.
The session gave a brief look into the industry demands in terms of the expectations that are to be fulfilled by a person willing to pursue a career in Machine Learning and Artificial Intelligence. The students look forward to more such sessions in order to enhance their skills and become better prepared to face the industry.