first day at SCIT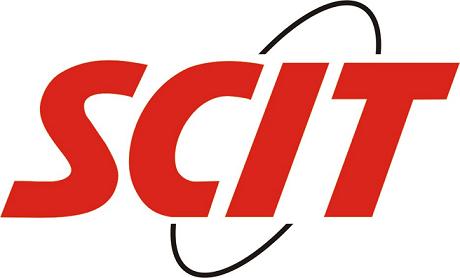 MY FIRST DAY AT SCIT
A new journey was about to begin , like every other student i entered the campus with dreams in my eyes but also with an intimidating
feeling about how the staff, seniors, classmates, environment and other things would be. Being a girl child i was given a thousand caring
instructions by my lovely mom about almost evrythng right from eating food on time to studying hard and taking care of myself
but then that didnt bother me at that point of time. I entered the campus late in the afternoon, did the hostel registration and got my keys,
my room number was written on the keys and on the registration form i saw names of my roomates, who had already registered for hostel.
While walking upstairs i was thinking about how i would greet them, how i should start the conversation and make the environment cooler.
I was nervous honestly because those were the people with whom i am supposed to spend the next two important
years of my,but still with all those thoughts buzzing in my mind i entered the room to find no one around.
My roomates were gone with their parents. But as i entered the room i saw the most beautiful scenic view from my room.
i was so happy to know that every morning i would wake upto this view. While mom was unpacking my thing and arranging it properly
i saw a rainbow emerging out from the clouds, it felt heavnl. and yes that was my room's view,it made my day.
Later in the evening when mom and dad left i went for a shower and i heard someone in the room. It was my roomate. A very sweet and outgoing girl.
she made me comfortable as soon as were done with hellos and hi. we chatted for sometime , disscussed our educational and social backgrounds and then we went
for dinner To my surprise i found edible food , i mean if you have ever stayed in hostel before then you will know that food here is much better.
they actauly serve what they say they are serving unlike other hostel mess food, where they serve watery daal, tasteless sabji and a very limited or almost no variety of food.
here in campus you will find heathy and good variety in food. atleast as compared to other hostels, nothing like 'ghar ka khana' but still u can survive happily.
my mom did talk to all tha security and wardens aunties and they were very happy to talk to a marathi family. mom asked them every detail of the hostel security
routine and was very pleased to know about the safety they have here for hostel. then at night me and my roomate chatted for sometime and went to sleep as
next day we had our induction program. i couldnt sleep because of new surrounding it intimidates me…was thinking about all my old friends , parents etc.
i was really missing them and to my surprise my roomate sensed it and she started talking to me…and
tried consoling me and made me comforatable. we chatted till 3 a.m in the morning telling each other every detail of our past life.
it was kind of a trust building session for us. we laughed , we danced ,m we watched movie and then slept at early morning. i was happy then.
i was about to fall asleep and i took a minute to thank God for evrythng that went well. i was really happy to realise that i am a part of this wonderful
campus n my journey was about to begin….