OutBound Programme Experience @ SCIT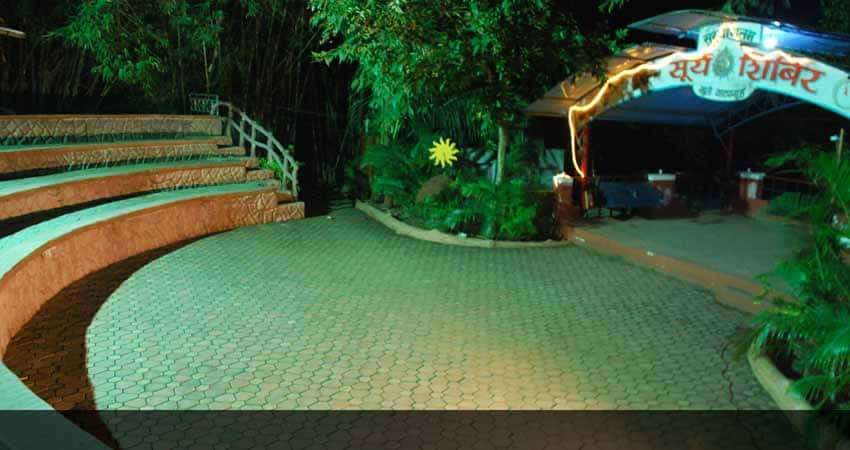 An experience one would always like to appreciate and cherish to the fullest, the "SURYASHIBIR" was an outbound programme organised by the learned managerial board of SCIT for the fresher batch of MBA (ITBM) on the 9th and 10th of June, 2015. It was basically aimed to encourage better cohesion, coordination and eventually teamwork for the whole batch, where only a few, until then, were facial acquaintances; it did serve its purpose very well, much to everyone's satisfaction !!
The whole batch left for the destination, 45 kms off the city limits, in the wee hours of the morning. Cool breeze gushing in through the bus windows, the sound of guys and girls humming to different songs in 'Antakshri' and the enviable pune weather further complemented, in the journey. It was really lovely!
2 hours, after negotiating through serene and picturesque roads, we reached the place.
Curious, as to what was actually going to unfold in these two days, all of us huddled up along the reception arena. We were greeted by and acquainted of all the vounteers as well as to the do's and don'ts of the stay.
The stay started with a host of team building activities where the batch was divided into groups of guys and girls. Each team was assigned a specific set of tasks, to the like of every aspect, needed in teamwork. All of this was quite educative and recreational in nature, given the supportive and responsive staff as well as the nature around. As it was a one night, two day stay, all of us were served food and shown to our respective rooms.
"Hill Trekking" of the surrounding Shayadri Mountain Range was an unforgettable and challenging experience which made everyone realize their physical and mental robustness. It was a 5km walk, combining both uphill and downhill. Needless to say, it was worth the take !
Involving some more group exercises such as Banner Making and Ice-Breaking session in the next 5 hours, we left; the journey back and reached late evening. A time well spent and well preserved. Loved it all !!
The Symbiosis International University and its IT B-School, The SCIT, Pune are a blessing, worth the take!!
Proud Being A Part Of It,
Thankyou !! 🙂