Accenture Digital Big Data Analytics Session at SCIT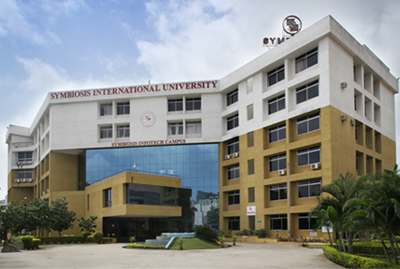 What is so BIG about Big Data? The same question was there in my mind until I attended the very informative session arranged by the placement cell of SCIT, where we invited Mrs Madhu Jagadish, Sr. Manager, Business Analyst, Accenture India.
Starting from the very basic day to day data handling of Facebook or Whatsapp, she quoted it beautifully to much useful stuff that the organisation uses to run their business smoothly. She started her session by relating it to a common human tendency of leaving their footprints but this time she was talking about a "digital" one. We all deal with huge amount of data every time; companies analyze this growing data for benefits. She advised us to go in sync with this digital technology and leverage this.
So, what we should do with this Big Data? Here she goes… Analysis, Discovery and Retrieval. Analyse the data that you have for example the calls of a call center are recorded for further improvement. These audio messages are converted into text and then segmented as positive, negative or neutral sentences. Then comes the discovery part where they discover the part of the business to be improved and finally the Retrieval of needful information to grow their business.
Big Data Analysis is used in almost every domain starting from media for analyzing the TRP, transportation to analyse traffic, e governance, Health, Retail and many more.
Data Analysis increases predictability through graph theory to identify the fault links in the organisation.
Although Big Data has numerous advantages but it has few shortcomings. With our personal information floating in the digital media, anyone can easily analyse the behaviour. This can be of great treat. Thus, she advised to sensibly remove our digital footprints when they are of no use.
After this, it was time for fun. We were asked to fill few questions about Accenture and the winners through the lucky draw were given goodies.
They also had a set up of Kiosk were their representatives were sharing the information about the role of a business analyst and organized quiz. A Photoshop kiosk let students click pictures with the Accenture India's representatives that were posted in the Accenture's facebook page. Winners of the quiz won attractive goodies like the Beats headsets and Apple Ipods.
Sushmitha Biswas
Web& Media Comittee (14-16 Batch)