My First Day at SCIT, beginning of a voyage.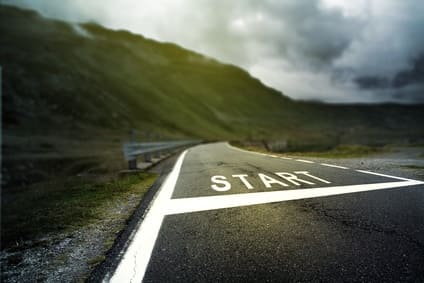 Just like any other MBA aspirant, I wanted to get my MBA degree from one of the reputed college in the country and the moment I got into SCIT, I already knew the heights I am about to achieve after I graduate.

Soon came the first day when I was supposed to enter the revered Symbiosis InfoTech Campus in Pune and with the very first step I took, I realised I am in the place that I wanted to be in.

Symbiosis being an International University boasts of a rich culture with students from diverse backgrounds; some fresh out of the college and some with a few years of work-experience coming together to carve their illustrious careers and thus defining the global exposure on the campus.

Mr. J.P Morgan once said, 'No problem can be solved until it is reduced to some simple form. The changing of a vague difficulty into a specific, concrete form is a very essential element in thinking'. And Mr. Morgan was absolutely correct. The ability to think and analyze a situation is the biggest lifesaver, and given the reputation and laurels of SCIT, I am confident that this institution will enable me to imbibe all the knowledge and learning to make me a successful professional in my career.

 The induction session was presided by the Director of Symbiosis Centre for Information Technology, Dr. R. Raman and made us realize that the attitude to learn with diligence and ability to work as a team; so that no one is left behind – helps in building you as a  person with a strong character along with an accomplished professional! And if you ask me, who doesn't want that?

As I attended the induction session, I was simply blown over by the simplicity and humble attitude of Mr. Abhilash Verma, Director of Product Management in Citrix Systems who talked about the learning and the success values he got from his Alma mater, an institution where I will be spending my next 2 years. Among many others, another notable alumni from the SCIT stable is Mr. Tom Thomas, Vice President, Treasury Technology at Goldman Sachs. It's hard not to be inspired from these 2 people who have shown the world that with the Symbiosis brand name combined with perseverance and diligence, it is possible to reach the apex others can only dream of.

 Another reason why I am proud to be a SCITian, is the strategic location of the group of Symbiosis institutions. Being in the heart of Pune, which is exponentially rising up to be the next IT hub of the country, and just a few hundred miles away from Bangalore, there are no dearth of opportunities. All work and no play makes Jack a dull boy. Well, I am no Jack, but that doesn't change the saying, does it? And the fact that SCIT maintains a plethora of extracurricular activities is like an icing on the cake. Activity Clubs range from Eklavya – Theatres for those who have a knack for theatrics to iTELF – for those who want to start their own venture. The most noble of all is the 'Prayatna' club which takes the social responsibility to provide food and education to the underprivileged sections of the society and thus empowering them to face the world with confidence and dignity. With a dream to be somebody significant, instrumental in what I do, I entered the campus on 2nd June 2014 hoping that after 2 years when I leave the campus, I will find my real identity and will be ready for my future life endeavours full of zeal and enthusiasm. What I see now is a life full of fun, a new family that I will be with in home away from home, memories that I will make, and of course a promise to be the best in whatever I do.
 In the end I would like to quote Mr. Vince Lombardi 'The price of success is hard work, dedication to the job at hand, and the determination that whether we win or lose, we have applied the best of ourselves to the task at hand.'

And with this, I start my journey at SCIT.
Thank you,
Karishma Gupta