Social media and society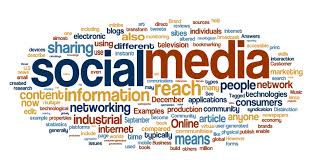 Social Media for better city management
This is a review of an article by Thomas A Brayer titled, " Designing social media strategies for effective citizen engagement:  A case Example and Model",  where he traces the use of social media in creating an engaged citizen in the process of urban development.  He says there are five types of citizen activists in every society that he classified as; 1) Global activists,  2) Grassroots champions, 3) Active followers,  4) Community defenders and   5) Passive citizens.  What is common to all these groups is that they all use social media. The article points to achieving three broad objectives by making citizens engaging in social media. They are 1) To develop trusting, efficacious and competent citizens, 2) to develop trusted responsive, legitimate government and 3) Develop supported policy, programs and plan designs and implementation. This will happen when city mangers become social media facilitators and thereby creating four types of citizens. 1) Informed citizens, 2) Empowered citizens, 3) Embedded citizens and 4) included citizens.
Social media being cost effective and connects people across time, space, cultures and communities can become a bridge between citizens and between citizens and the government. Recently Pune development plan was launched and asked citizens for suggestions. Within a month's time over a lakh suggestions were registered.  A facilitated social media can make this task much more efficacious. Today FM facilitates city travelers to know about the traffic. Can this be made more efficient through social media? Can social media facilitate a carpooling to reduce the city traffic?
The author suggest that a civil society engaged in collaborative and adversarial exchange facilitated though the information exchange through social media can create better city life. Notwithstanding all the possible fall out of such a project many cities in the US are actively using social media for creating better civic life.
Prof.Shaji joseph