Strategies and Influencing Factors for Big Data Exploration -Guest Lecture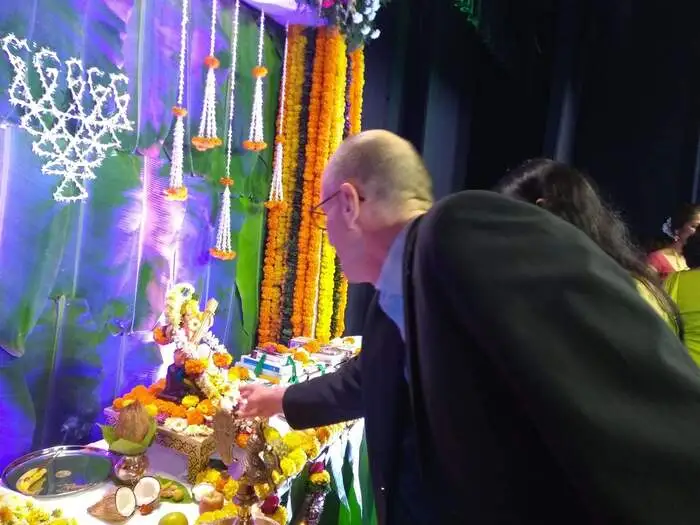 Dr. Gunther Piller, Vice Dean & Professor, Business School from the University of Applied Sciences (UAS), Mainz Germany visited SCIT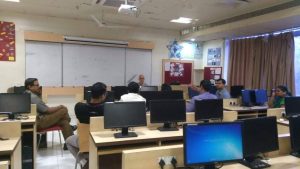 on October 11 & 12, 2018.  Dr. Piller had a long association with SAP SE, Germany before he shifted to full-time  academics.  Dr. Piller got introduced to SCIT through the SAP University Alliances, Germany.
Dr. Piller is a professor of Business Information Technology, and his current research interests are Big Data, Data Mining/Machine Learning, and Adoption of New IT Technologies.  At UAS Mainz, Dr. Piller teaches (taught) courses like BI, BPM, IT product management, Economic Research Methodology among others.
He gave a very informative presentation to the Faculty Members of SCIT on the programs offered at UAS, Mainz, based on which our Faculty Members actively discussed the avenues of intellectual collaborations primarily in the areas of data science and IT Business Management.  Later, Dr. Piller gave an insightful lecture on the topic, "Strategies and Influencing Factors for Big Data Exploration to the students of MBA (DSDA) and MBA-ITBM (DS Specialization).  His lecture was based on his student's Ph.D. work on the research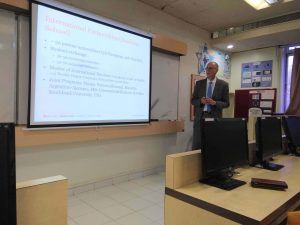 , which identified and analyzed the approaches taken by big companies to explore the potential big data for adoption.
During his stay in Pune, Dr. Piller participated in the Saraswathi pooja at Symbiosis Vishwabhavan.  Also Dr. Piller went on a cultural heritage walk on October 13, which gave him a glimpse of our city's rich cultural and intellectual heritage.  International Office of Symbiosis (SCIE) facilitated the events.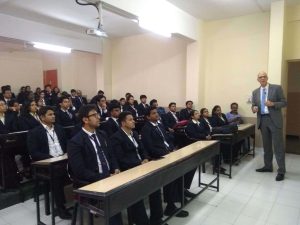 Overall, Dr. Piller's visit was quite fulfilling, and a prospective intellectual collaboration appears bright and continuing in the times to come.