New Trend in Marketing – The Digital way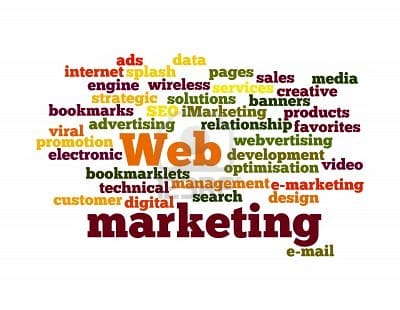 The talk of the town in business marketing efforts currently, is the boom in digital marketing. Every company seems to be in the race for a space in the digital marketing arena. We are witnessing the phenomenal success of social, internet and mobile marketing in the last few years, the Digital industry has grown by leaps and bounds globally and in India as well. Globally, there has been a spur of around $40 billion and is expanding here too. Companies whether big and small brands have not only understood the power of social media but in fact have reached to greater height and depth in effectively putting their message across to consumers.
What is Digital Marketing?
Digital Marketing has been defined by The Digital Marketing Institute as "the use of digital technologies to create an integrated, targeted and measurable communications which help to acquire and retain customers while building deeper relationships with them." It encompasses the use of all forms of digital channels to promote a brand. These channels include television, radio, mobile phones and internet among others. Advertising through TVs, mobile phones, SMS / MMS / digital outdoor and banners also comes under digital advertising. Promotion is done in the same method as that used in conventional direct marketing but in a digital fashion.
Digital marketing is viewed as 'real-time' marketing and therefore centers on the internet as its heart. The ever increasing upgradations of the Internet have made it a communication vehicle that is extremely influential and a preferred medium for advertisers. Digital marketing also involves a combination of push (a style of Internet-based communication where the request for a given transaction is initiated by the publisher or central server, messages being sent using email, IM, or voice broadcast) and pull (the request for the transmission of information is initiated by the receiver or client using RSS feeds, banner ads, Pay Per Click, etc) Internet technologies.
The Trend
Digital marketing is a discipline very dynamic and always on the go. Today we are witnessing continuous and endless bombardments of shiny new technologies and platforms that promise to change our lifestyle drastically if not completely. Marketers are constantly creating hyped up headlines, proclaiming the next revolutionary devices/apps/social networks which will change the face of marketing.
Despite all said and done, even the smartest marketers don't know what changes the future will bring, but they do need to be aware that their industry is changing every day. To reach out to consumers, marketers need to be increasingly mobile, engaging, relevant and aware of the contexts in which they currently operate.
One cannot predict the future. But the continuous inventions and innovations on the technologies and products of  companies like Facebook, Apple, Google, Amazon and other innovators will affect and shape how we live in the years to come. With such a pace of development, we cannot deny anticipating a Minority Report (movie directed by Steven Spielberg, starring Tom Cruise)-style future.
Many techno-marketing experts are studying this fast-evolving world of digital marketing which has undergone profound changes over the past few years and have come up with strategies to cope up with the  formidable trends which are going to prevail in the near future of digital marketing world. Here are some plausible marketing ideas or opportunities that can be inculcated to get ahead with digital effect.
1. Location Services
All sorts of Potential Consumers are out there, all you need is to locate and find them out and target your communication accordingly. Location features of social apps such as Foursquare, Ban.jo and Path are potential goldmines of important consumer data which not only provides the insights of the consumers but also about their locations. The near field communication (NFC) technology in products like 'Google Wallet' is just starting to show its potential.
2. New Ad Formats
New online video and mobile platforms are unsurprisingly attracting a lot of heat, their marketing spend is still way below what it actually should be, compared to the amount of time consumers spend there. The Facebook documents claim that new premium ads will originate from Facebook Pages and will replace the current, classic premium ad format. The new Premium Ads boast improved performance and offer these statistics as proof:
40% increase in engagement
80% more likely to be remembered
16% increase in Fan Rate
"significant" increases in purchase intent
2.1.  Mobile marketing
Advertisers can now detect consumers' devices and deliver the most relevant content, ensuring it displays correctly, regardless of screen size. Delivering content to an iPhone, iPad, BlackBerry, and Windows Phone 7 have different requirements. For example, a video ad delivered to a high-definition screen on an Apple or Android device will not have the same impact if delivered to a BlackBerry device
There are many mobile marketing strategy options. Of these options lots of interest have been observed on numerous blogs this year in QR code marketing and this fits the increasing consumer usage of QR codes which seems like it is on the verge of eruption of another boom.
2.2.  Video marketing
Many marketers are going to step up their game on video marketing. It is not surprising that 'You Tube' has become the second most important search engine in many countries. People will watch videos more and more on mobile devices as internet speeds increase and tablet/smart phone sales boom. Hence this format will definitely go along for quite some time in future.
3. User-Generated Curation
User-generated curation (UGC) is powered and supported by content discovery apps such as Pinterest, Pulse, Flipboard, Fancy and Foodspotting. The feeds are provided by content producers, and the users(consumers) can edit, tweak and personalize these feeds to tailor to their interests and contexts, filtering data and curating personalized information platforms. UGC helps brands gain attention and relevancy to consumers while providing new opportunities for marketers. This can become another popular platform for digital marketing
4. Search engine optimisation (SEO)
If a marketer would really like to ponder into various aspects of social media marketing, and try to analyse 'what actually drives visits' to social networking sites, the answer lies in that 'search' still drives a significant proportion of traffic. So smart marketers use a deeper approach to SEO to broaden their reach and enabling convenient and swift searchability  to the consumers . Google Instant, real-time-search, was introduced in late 2009 in an attempt to make search results more timely and relevant.
5. Social media optimisation (SMO)
SMO provides a framework to take social media marketing to the next level. Many companies have a presence and are active on the social networks. The next stage is to develop a social media strategy and optimise how content is shared and how it supports customer journeys through to sale. There's also a need to look at how content is shared through key influencers and developing an approach for influencer outreach as part of social media monitoring. This approach would be more effective way of social media marketing whereby the marketers avoids directly jumping into any social forum and announcing their marketing/promotional schemes which the members usually get annoyed, it requires to approach the members more subtly and indirectly via identify and propelling the influencers.
6. Content optimisation
Content optimisation is closely related to SMO and in developing a content marketing strategy. It needs a deep understanding of customer preferences, analysis of what works for competitors and different social media platforms and then developing and customizing the findability and shareability for your content. It may be as simple as adding keywords in the right structure to the current content but it may just as well be about writing and adding new HTML content, as well as images, videos etc.
7. Gamification
It's an interesting new approach to engage online audiences, but there is still more in terms of gathering significant responses as of now. Marketers already have been adding games to their sites and doing product placement deals with sites such as Farmville and My Town, but now they're also using games to move customers along the decision-making path. They're structuring their Web sites with quizzes, tasks, and rewards designed to keep customers engaged with all kinds of brands, from insurance to cars. It's expected that this trend will become a fad sooner.
8. Ad innovation
Marketers are becoming more aware that there is much more in display advertising, for its value in building awareness, encouraging searches on a brand or category and subsequent leading to visits to a website. For example Google's Remarketing enables you show ads to users who've previously visited your website as they browse the Web. While using remarketing, you can tag pages of your site that correspond to certain categories (interest groups, demography) you want to promote. For example, you can add a "laptop" tag on all of the pages where you sell laptops. You can then create an AdWords campaign to show highly relevant messages (such as ads displaying a special offer on laptops) to people who've visited these pages as they browse sites across the Google Display Network.
– H. Sanjit Singh
References:
http://mashable.com/follow/topics/digital-marketing-series/
http://www.businessreviewindia.in/marketing/web/
http://www.boston.com/business/blogs/global-business-hub/2012/01/6_digital_marke.html