OUTBOUND PROGRAM EXPERIENCE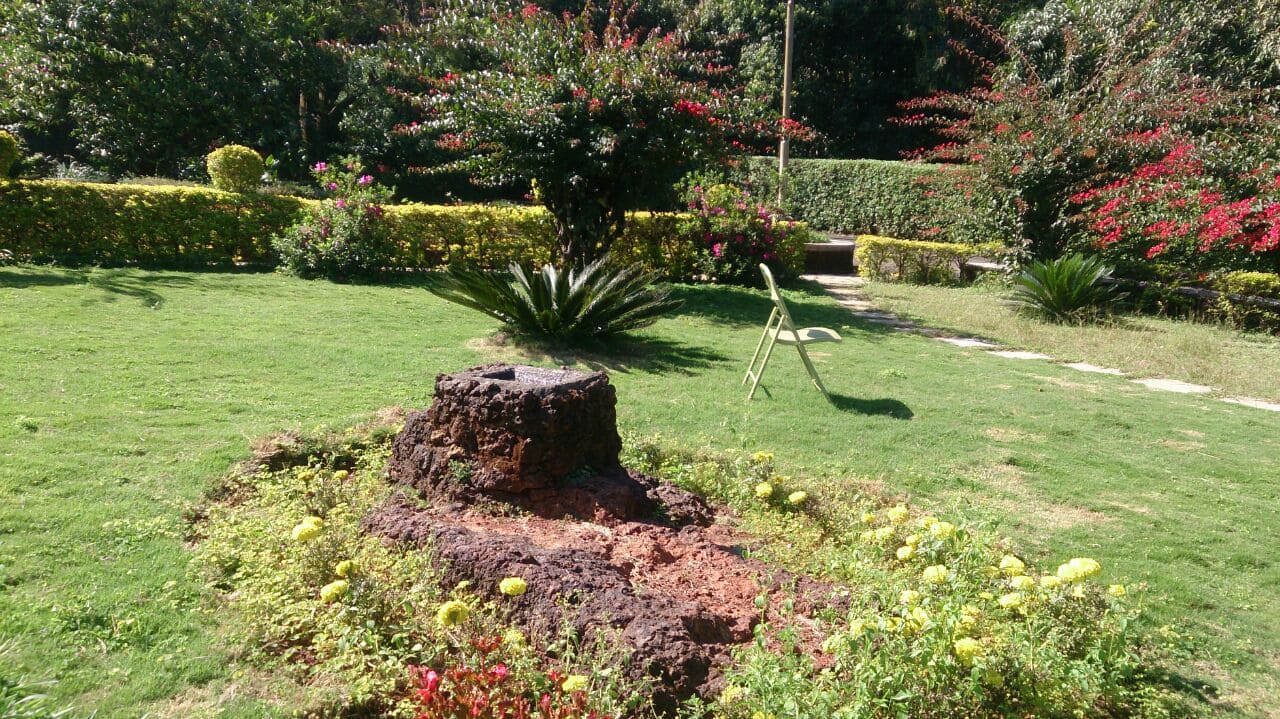 EXPERIENCES THAT MATTER
Butterflies in stomach. Excitement of living in a hostel for the first time. Sadness of leaving home, parents and definitely ghar ka khana. Panic for choosing specialization. Being introduced to so many things in such a small amount of time. This is all I felt when I first came into SCIT. Amidst of that we were given our schedule and there we saw an Outbound program called "Surya Shibir". We had no idea what it was. I just thought it will be something related to management or we will be getting some lessons about the courses. I was utterly wrong! By the time our journey started I realized that this was going to be so different than what I thought.
We set off from a bus from the campus with our half slept faces and started our journey towards the serenity of Panshet. After an hour journey we reached Surya Shibir. As soon as we entered we felt the breeze of calmness and nature, away from the city. We were welcomed by some friendly smiling faces who assured us that we were going to have fun and also learn going ahead. It was a beautiful resort with scenic beauty and trees all round, with birds chirping here and there which is a rare thing in the city. And I thought oh! This is going to be fun.
We had some delicious breakfast and then were broken down into groups of 12 people. And then started the excitement! First of all we started with first game; it was more of a ice breaker. As we were all new students we hardly knew each other. We had to play the ball catching game which was orchestrated in such a way that when we throw the ball we had to take our name so that everyone knew us and after some time we had to shout out the name of the person to whom the ball was thrown towards. And we thought what a silly game but no it wasn't. At the end of the activity we knew each other on name basis and started interacting with each other. And for all we knew that was all a beginning of fun, friendship and of course learning!
After the ice breaker we had some really fun games which all involved team work, trusting each other with decisions. It had been so many years since we had played games and without any burden on our shoulders. The best part of these games were that after we were finished with each of our games, we were told what went wrong and what we can learn from these team activities. There was so much to learn from these simple looking games which we never realized before. The gentlemen who were conducting these games were from military background which meant that discipline and punctuality went hand in hand.
After the fun games came the intellectual game in which there was a hypothetical mine field and only some boxes that were kept a distance from each other and we were given a couple of planks and a rope to go the other side with help of some boxes only on which we could walk. This game essentially taught us the importance of time and how important it is to plan things before you actually act upon and carefully listening to you team members and come up with a solution.  After lunch we were given a game where we were blindfolded and one person had to guide us to an area only by the use of whistle. This game taught us to trust our instincts and also our friends who were guiding us and that are the most important thing.
We didn't even realize where time went and by the end of day 1, the people we didn't even know became such good friends. And I think that's the beauty and the purpose of these games – to develop a relationship with people.
And then in the evening we were to present an entertainment program and I actually sang in a group! I don't even remember the last time I did that. But it was lovely, some did dances and we all joined and then there were skits and all there I realized how talented and innovative our batch was.
And even with all the tiredness we were excited for the trek that was planned on the next day!
And so amidst all the scenic beauty and a beautiful morning we set off to the trek at 7 in the morning. It was a superb experience and we got to eat a lot of kaccha mangoes and jamun and black berries. After we returned we had a couple of activities all about knowing and exploring each other.
And thus at the end of these wonderful 2 days we learned that winning or losing is not important but participation is indeed important and we should rise up after we fall or we would not learn anything. We should have a sporting spirit and a positive attitude and we could do wonders. I am so grateful to SCIT as well as the people who came up with these concepts and executed them with such an ease.
I met some wonderful people, made great friends, discovered myself, and was proud to be associated with SCIT!
Thank you SCIT for such an incredible experience!