My first day in Symbiosis campus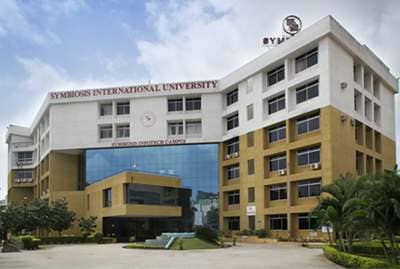 After working for around 3 years, coming back to college is a different and happy feeling. Its an honor being a part of one of the best IT institutes. I have joined with full enthusiasm to fulfill my dreams.
3rd June'2015 was my first day in SCIT after taking admission. I have never been to residential hostel so the view and feeling of having hostel in the campus is itself exciting. I registered for the hostel and kept my luggage in the room. All I can see from my room is the backside of Cognizant Technology Solutions and it reminds me of my office days as I have spent 3 yrs in Cognizant Gurgaon. Then, I along with my Dad, took a short tour of College campus. The campus was very lively with full of new students with their families. There was an excitement on all the faces. Excitement to start a new life.. Happiness to achieve the first step towards their dream. While walking around the campus I could recall my GEPI day (i.e.15th Feb) when I was both nervous and confident for the whole admission process as it was my first interview in an MBA college.
The campus has all the necessities which a person needs in his/her life. That is, grocery store, laundry, xerox center, juice center, gym, swimming, recreation hall, sports ground, etc. We always have the perception that MBA students do not get time to do anything except for studies, assignments, projects and exams but after seeing all this I think this perception is wrong. Along with studies, MBA students manage to do other activities as well. And, I realized this after seeing few students involved in those activities.
To summarize my experience, I would say I had a mixed feeling on my first day in SCIT. Sad of going away from my family but happy to be a part of this institute which will help me to fulfill my dreams. Looking forward to have a wonderful 2 years of experience with full of learning and enjoyment which i will cherish throughout my life.