My First Day at SCIT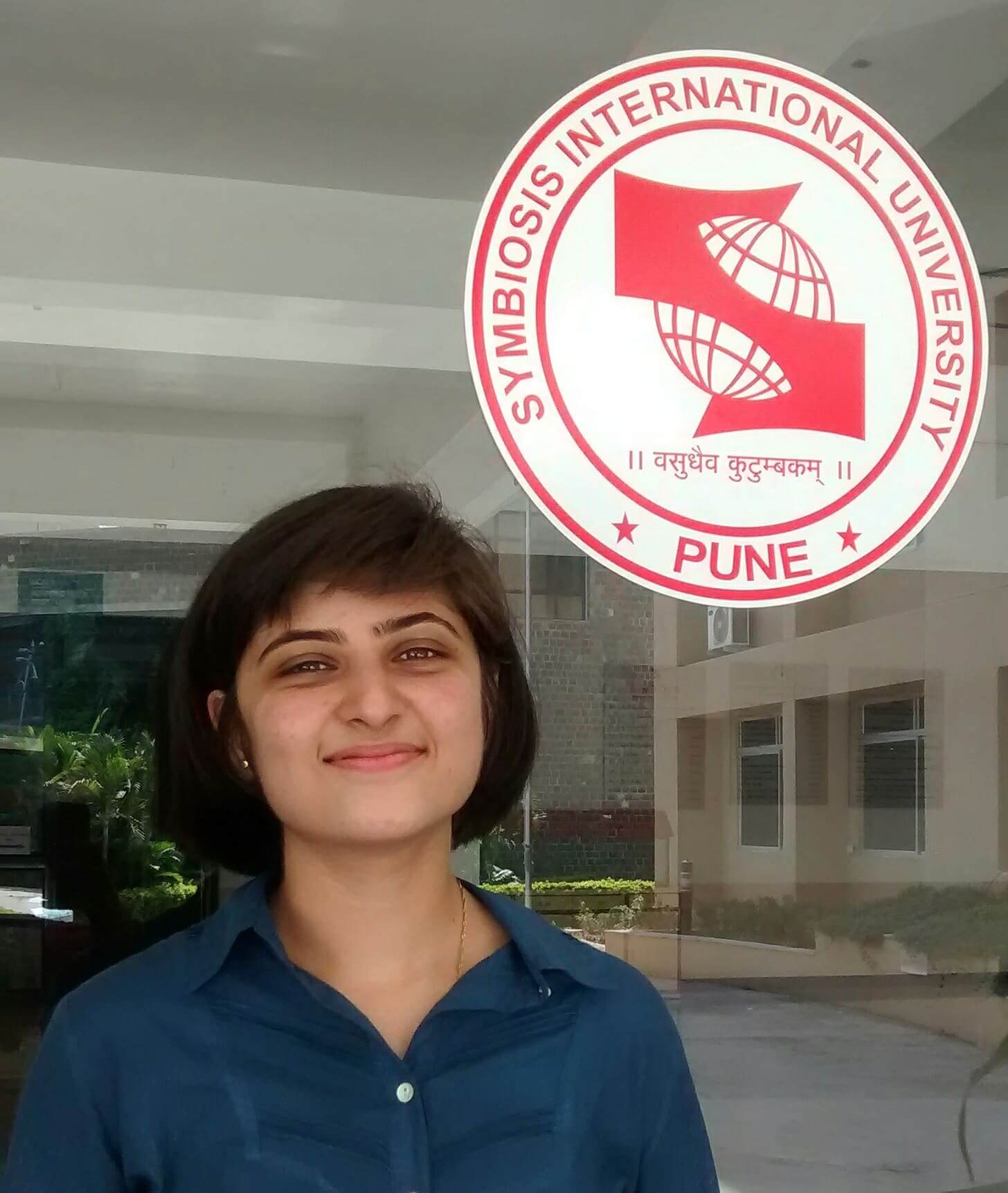 Life has a very strange and smart way of going about things and revealing her plans. She definitely knows when to pull you out of the comfort zone and put you in tough situations to grow. She definitely knows when you are stagnating in one place and knows when it is time to pull you out of it. Well, she definitely knew it was time for me to move out of my cosy home, a well settled job and a beautiful city and quite literally dragged me and my parents down to Pune with 3 suitcases, 1 laptop bag and a travel bag. It was time for the MBA experience.
And my first test began as soon as I landed in the campus at 7am. Before even I could take in the surroundings of my new home I got stuck in an unfortunate or rather cliché situation. I had just stepped out of the blue airport taxi to ask for directions when the taxi deposited my mother and most of the luggage at the doorstep of the hostel and zoomed off with the laptop bag in front! I had never thought that this could happen to a person who is supposed to be 'more experienced' and have 'worldly' knowledge. Anyway, I went racing down to the gates to prevent the taxi from leaving the campus. I ran from the hostel till the gates (Gosh! The campus is quite big with so many buildings, greenery and wide roads and the girls' hostel was quite far from the gates on road). The security guys immediately took my phone to contact the taxiwala (good thing I had a receipt of the taxi agency) and set off to locate the taxi. My father was worried as my PAN card, cash and air tickets were present in it. I was mostly angry at myself for being so careless. While we were trying to contact the taxi agency we saw a blue taxi coming around the corner. It was our blue taxi! What a relief! He returned our laptop bag and zoomed off again. Such an honest guy!
With that problem resolved we went to finish the hostel registration. I then checked my watch as we had to attend the induction programme at 11:30am. Alas! My watch had stopped working! Seriously? It was bad enough that I had to run so far for my bag and now my watch had decided to stop working after reaching Pune. So I just checked the clock on my phone and it was 8:30am.We then decided to check out my room and keep (read dump) my luggage. The room was nice and clean with 3 new beds, 3 tables, 3 chairs, 3 bookshelves and 3 cupboards. It was like the 'Bears House' in the story of Goldilocks where everything was in a set of 3.It was soon 10 am and so we set off to get some breakfast and proceeded to the auditorium for the Programme.
As I sat there with my smartly dressed, fellow MBA students I realized that I was no longer a working professional. The fact that I was a MBA student was finally sinking in. All these days I had never thought that I would move away from my beloved city, my parents and friends for my education, that I would not be getting my monthly salary, that I would have to do the laundry and that I would have to share a room with 3 people. I was so overwhelmed by these thoughts that I felt the desire to run to my room, grab my stuff and go back home. Just then I glanced at my parents. They seemed so happy and had so much confidence in me. I couldn't lose courage now.
The programme started off with an inspiring video of the Symbiosis University followed by the 'Lighting of the Lamp' ceremony by the Chief Guest, Mr.Abhilash Verma, Director Citrix, Dr.Raman, Director of SCIT, Dr.Vidya Yeravdekar,Principal Director,Symbiosis Society, Dr.Rajani Gupte, Vice Chancellor, SIU. The lighting of lamp denotes the start of a new beginning. It was indeed a new beginning for all of us at SCIT.
Dr.Raman knew what exactly was running on everyone's mind and so set about giving wonderful examples to solve our most worrying problems. He knew that placements were our top priority and he actually gave us the facts and figures for the need of people like us in the industry. When he came up to speak, a table with a large empty jar, some rocks, sand and water were brought to the stage. He then started filling up the jar up with rocks (which denoted the important things like academics) first and then sand and water (which denoted interruptions and distractions) and everything could fit in the jar whereas the vice-versa was not possible and hence illustrated the importance of prioritising and managing things. He also made important observations about the way the human mind works. He asked us to turn a deaf ear to non-believers and sceptics. He ended his talk by stating that who we want to be is in our hands.
Dr.Yeravdekar, then gave us an insight on how the opinion of foreigners has changed about Indians ever since more Indians have become job providers than job seekers. She enlightened the budding entrepreneurs of our batch about opportunities provided by training centres in Spain.
Dr.Gupte gave us the courage to not to give up no matter what life throws at us.
And finally Mr.Verma, an alumnus of SCIT, who is the Director of his own company, gave us an assurance that we were in good hands at SCIT. It was a proud moment to see where an alumnus of this college has reached.
I felt reassured and felt welcomed into the Symbiosis family. What more does anyone need to embark on an unknown journey?
Yay! I made it through the first day of college! Let's see where this journey will take me. Let the adventure begin!