Campus Recruitment Programme 2015-16 at SCIT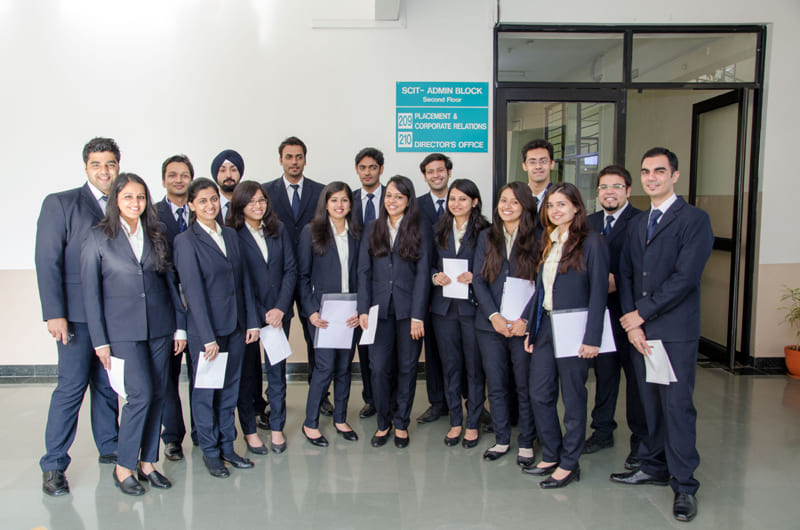 Symbiosis Centre for Information Technology(SCIT) Graduates get placed in reputed companies through its campus recruitment program. Amongst the various programs and activities that happen in any B-School in India, the campus recruitment program is the most looked upon. The key talking points revolve around the recruiter list, profile being offered to the students and one of most important, the CTC offered.
SCIT with 17 years of its existence has constantly being producing proactive professionals who are efficiently playing their part in the transformation happening in the IT industry. This year as expected was an enhancement over the previous years with the organizations doing well and showing the increase in demand of techno-managers.
A number of top-notch organizations participated in the SCIT Campus Recruitment Program. This year saw more than 90% of eligible students getting placed with the first 20 companies visiting the campus. All the eligible students of MBA 2014-16 batch were able to secure suitable offers to conclude the season on a high note. Though the offers were made mainly from Consulting and IT/ITES organizations, this year a number of E-commerce and BFSI sector organizations also participated in the campus recruitment program showing the growing requirements of IT professionals across varied domains.
The highest offer accepted was of 21.33 LPA. The average package for laterals and freshers both took an increment and stood at 8.04 LPA and 6.62 LPA respectively. A detailed report of the same can be seen at http://www.scit.edu/placements.php.
We would like to thank all the stakeholders including the SCIT Alumni and Placement Cell for assisting and making this season a fruitful one.
Cheers!
Dr.Dhanya