SCIT Alumni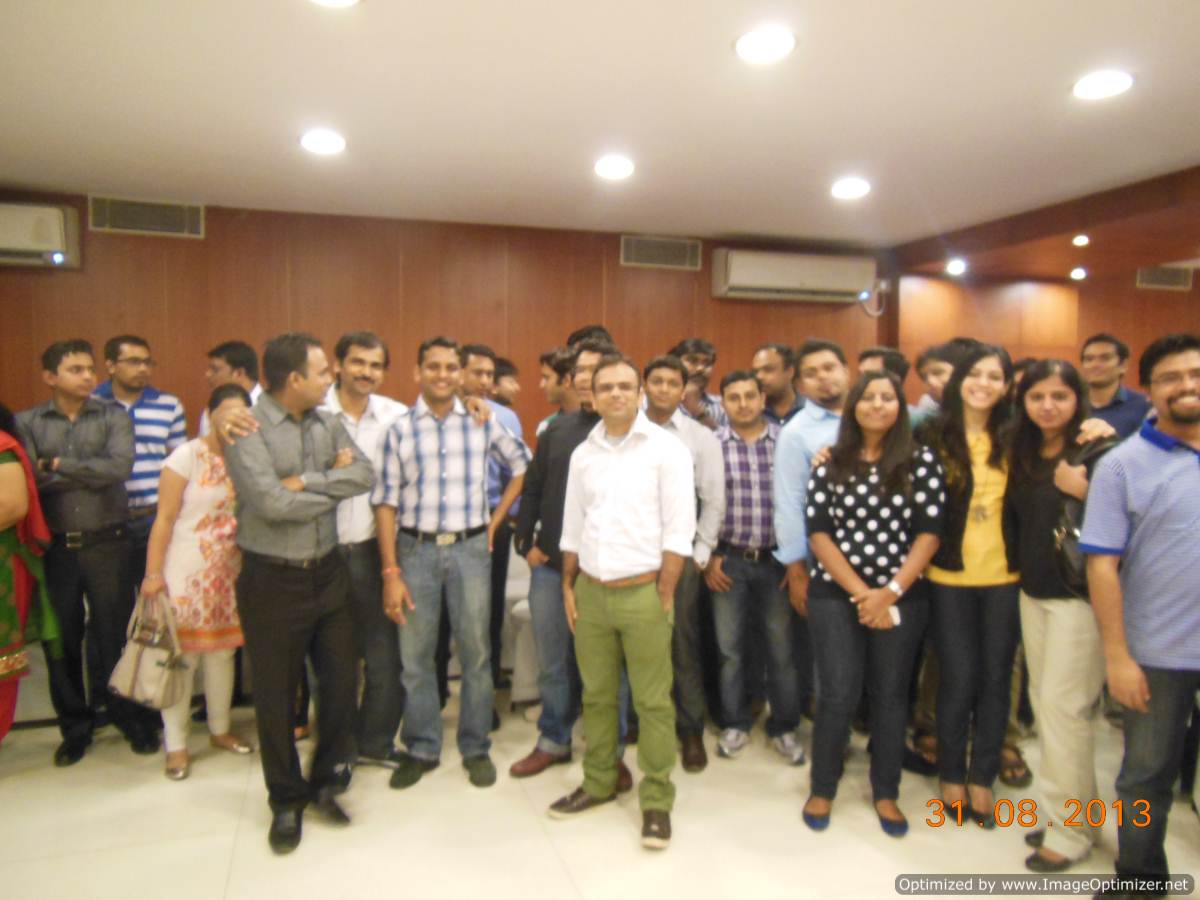 Alumni for any institute is like a jewel who shines in the outerworld displaying knowledge and competency. We share below Alumni Stories of SCIT who have displayed excellence in their respective fields.
1. Name Of  the Alumni – Swatantra Kumar Gupta
2. Year of Passing  SCIT– 2011
3. Favorite Subjects in SCIT – All infosec subjects especially VAPT, Application Security, IT Risk Management, IT Audit and BCP.
4. The Career After SCIT  –
Swatantra is a co-founder and moderator of the information security awareness community – Team Matrix (www.teammatrix.org) – a community dedicated to spread information security awareness. This community was started in SCIT itself. He is the Community Leader for the ISACA Online Community for ISO 27001 and a member of Anti Phishing working Group (APWG). He is presently working as a Consultant in the Advisory Services of Ernst & Young LLP, primarily serving Government clients. He has been instrumental in executing several information security, data centre and e-governance engagements across India. He has also been involved with several MNCs for Application Security Assessments and ISO 27001 Advisory assessments. He has been a ace performer and achiever for Ernst and young travelling round the globe giving solutions for major security related issues and concerns.
5. LinkedIn Id Profile – in.linkedin.com/in/guptaswatantra
======================================================================================================================
1.Name Of the Alumni – Ashish Chandra Mishra
2. Year of Passing: 2003
3. Favorite Subjects in SCIT: Network Security
4. The Career After SCIT : Ashish is Chief Information Security Officer (CISO) for Tesco Hindustan Service Centre (HSC) where he is responsible for Information Security Policy and Governance, and Business Continuity Oversight across the organization. He has established Corporate Investigations practice and Computer Forensics laboratory and has also overseen Physical Security function. He has incubated Security Operations Centre, where he has evaluated, conducted POC, and implemented various security products as required by business and transition to IT for operations. Prior to Tesco, he was Leader-Chief Risk Office managing risk across enterprise to implement various controls to effectively establish and maintain the Information Security Management System. In this role, he has worked with international clients to understand and implement their security requirements corresponding to various international regulations, standards and frameworks. He has also managed Physical Security operations and established Corporate Investigations & Computer Forensics.
He has over 12 years of overall work experience across various fields of Information Technology, including Information Security, Audit & Compliance, Risk Management, Physical Security, Corporate Investigations and Computer Forensics for various companies.
He is a BE, MBA, Diploma in Cyber Law and hold leading IT and Information Security certifications viz. CISA, CISM & CRISC (ISACA), C|EH & C|CISO (EC-Council), BCCE (BCMI), ITIL Foundation, BS 7799 & BS 25999 Lead Auditor, etc. He has implemented various security and business standards including BS 7799, ISO 27001, BS 25999, PCI DSS, SAS 70, etc.
He has enjoyed consulting in and implementing Information Security and Risk Management best practices and lead the corporate security and risk function of value-based organizations. He has interfaced with many clients across Americas, Europe, Asia and Australia to understand and implement their complex security requirements corresponding to international regulations, standards and frameworks.
Most recently he got nominated in the finals of 2013 Global Top C|CISO Awards by EC-Council in Atlanta, US. Prior to that, he won the Top 100 CISO Awards for consecutive years 2013 and 2012 and was also a part of the team to win SecureSynergy Security Strategist Awards 2005 in IT/ITES category.
Specialties: Information Security, Audit and Compliance, Risk Management, Business Continuity, Physical Security, Corporate Investigation and Computer Forensics.
5. LinkedIn Id: in.linkedin.com/in/ashishchandramishra