SCIT Featured Alumni Stories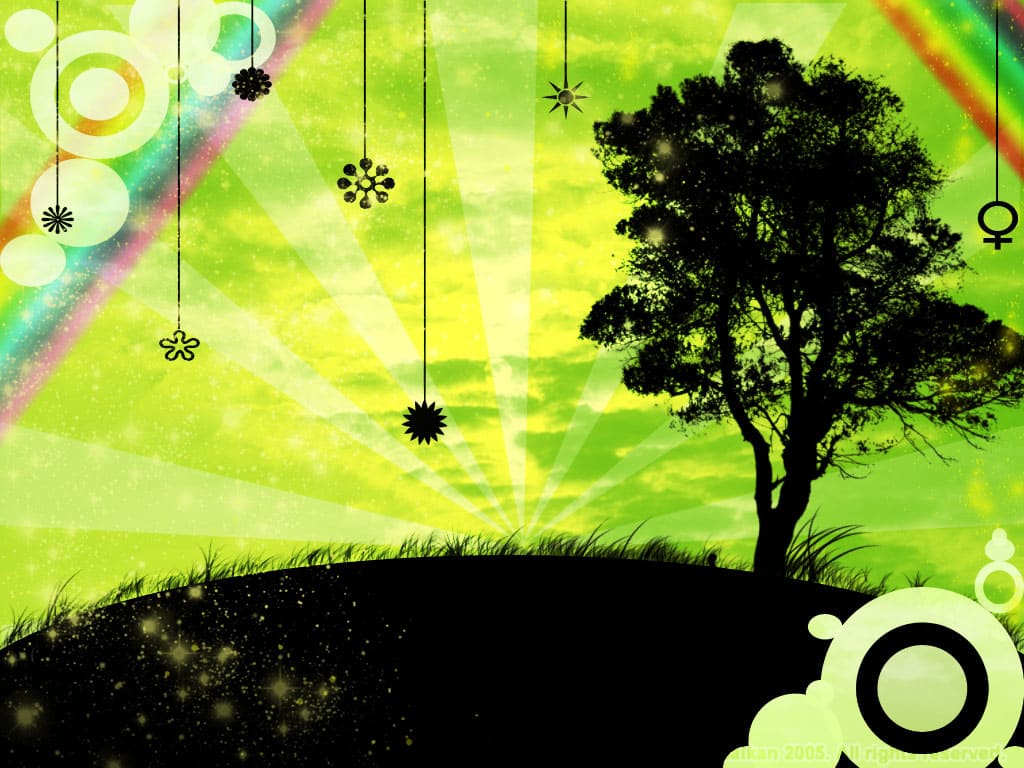 SCIT has seen its alumni to grow within various industry verticals. Some have made huge names within blue chip companies all across the globe. We are sharing a few profiles with you who we feel have made us proud over the years.
Name –  Kamalpreet Sawhney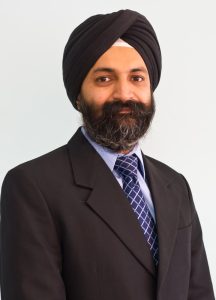 1. Year of Passing – 2002
2. Favorite Subjects in SCIT –  Network and IT infrastructure
 3. The Career After SCIT (a brief description)
After passing out of SCIT, KP  has gained over 11 years of experience  in the IT Infrastructure space. This includes Advisory, Consulting and Management services for Global Clients on Infrastructure Transformation Programs. He has played strategic roles in developing IT Outsourcing Strategies and enabling IT Integrations post M&A for large global customers.He has executed a number of transformation programs, across different aspects of technology at leading financial services and multinational clients. He has a good understanding of the global work cultures having executed projects in Americas, APAC and ANZ regions
4. LinkedIn Id : skamalpreet
Name – Sahil Khurana
1. Year of Passing : 2013
 2. Favorite Subjects in SCIT : IT Consulting, Marketing Management, Economics
 3. The Career After SCIT (a brief description) : Working in Pricewaterhouse Coopers, Gurgaon since May 2013 and had worked on multiple assignments which covers IT Risk Assessment, Network Roll Out Audit & Network Operations and Maintenance Audit. Successfully acquired CISA credential and will be working overseas in Kuwait for an assignment starting in October 2013.
 4. LinkedIn Id : http://www.linkedin.com/pub/sahil-khurana-cisa-capm/b/b90/371
Name –  Ranjan Jha
1. Year of Passing SCIT : 2006
 2. Favorite Subjects in SCIT : Object Oriented Analysis and Design, Design Patterns (Both taught by Parag Shah)
 3. The Career After SCIT (a brief description) : I was hired by HCL Technology as Management Trainee from SCIT. In HCL I got opportunities to work with several key customers in Life Sciences domain- after spending 5 years at HCL I joined Foresight Consulting Group as Principal Consultant. At Foresight Group, over the last 3 years I have consulted for many Pharma companies in the area of drug safety and pharmacovigilance, helping them find and implement the best solution to manage their drug safety processes.
4. LinkedIn Id : in.linkedin.com/in/rkj21oct/
Name-  Surya Iyer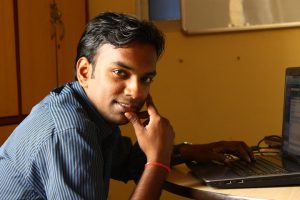 1. Year of Passing – 2011
 2. Favorite Subjects in SCIT  – IT Strategy, SAP
3. The Career After SCIT (a brief description) – Started as SAP MM Functional Consultant at L&T Infotech, now more in managing SAP Projects.
 4. LinkedIn Id  –  http://lnkd.in/bbuZehc
Name –  Saurav jha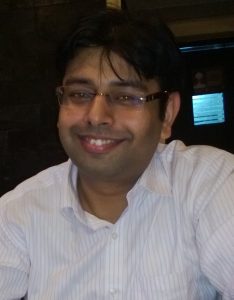 1. Year of Passing : 2008
 2. Favourite Subjects in SCIT : Marketing , IT Project Management , Macro Economics & SQL
 3. The Career After SCIT (a brief description) – Overall 8.5 years of experience in Data Analytics, IT Project Management, Information Management, Database Marketing Capabilities, MIS Reporting and Campaign Execution.Most of the Career after MBA has moved around 2 companies American Express (3.5 Years) and Citibank  (2 Years) in which I have held multiple roles involving Campaign Analysis leveraging SAS , SQL and Cognos  ( BI Tools) , MIS Reporting on Banking ( CA and SA Product) and Credit products (Credit Card , Personal Loan & Mortgage). I have People management experience of 2 Years and currently as a Service Delivery Leader I lead a team of 9 people who are doing Merchant analytics and Campaign Execution  in the GMS – CoE
 4. LinkedIn Id : https://www.linkedin.com/profile/view?id=18516835
Name –  Jaspreet Singh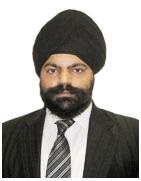 1. Year of Passing SCIT– 2003
 2. Favorite Subjects in SCIT – Network Security, Risk Management
 3. The Career After SCIT (a brief description) — A senior practice leader who leads engagement teams in executing engagements in the areas on information technology governance, value, and risk management with clients across industry verticals. Key areas of responsibilities include engagement and project management, team building, and practice management. Lead a team of 60 people for all engagements.
Advisory experience covers engagements in IT and IT Enabled services industries, Telecom, Consumer and industrial markets, financial services, and infrastructure sector. I also lead Business Continuity Practice for Ernst and Young, India.
Specialties: Program Management, Requirements Planning, Systems & Vendor Selection, IT Architecture, Functionality Testing, Project Risk Reviews and in-Flight Reviews, IT Strategy, IT Security and Governance, Risk Assessment and Management, Business Continuity Planning and Crisis Management, Ethical Hacking, IT Attestation services such as ISO 27001, ISO 22301, ISO 20000 and ITIL standards based advisory services.
Currently associated with the Big Four Auditing firm, Ernst and Young as Associate Director; Conducted advisory and assessment assignments of renowned companies and have worked with the globe viz. USA, Europe, Africa, South East Asia and Australia, etc.
Part of the core team of "Data Security Council of India" a member association of NASSCOM. Worked on a book with William Stallings titled "Computer Security". Speaker at various conferences on Information Security and Information Strategy. Visiting faculty for numerous risk management topics in Top B schools.
 4. LinkedIn Id – Jaspreet Singh
 Name –  Swatantra Kumar Gupta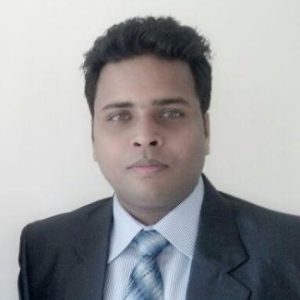 1. Year of Passing – 2011
 2. Favorite Subjects in SCIT – All infosec subjects especially VAPT, Application Security, IT Risk Management, IT Audit and BCP.
3. The Career After SCIT (a brief description) –  Swatantra is a co-founder and moderator of the information security awareness community – Team Matrix (www.teammatrix.org) – a community dedicated to spread information security awareness. This community was stated in SCIT itself.He is the Community Leader for the ISACA Online Community for ISO 27001 and a member of Anti Phishing working Group (APWG). He is presently working as a Consultant in the Advisory Services of Ernst & Young LLP, primarily serving Government clients. He has been instrumental in executing several information security, data centre and e-governance engagements across India. He has also been involved with several MNCs for Application Security Assessments and ISO 27001 Advisory assessments.
4. LinkedIn Id – in.linkedin.com/in/guptaswatantra
Name –  Ashish Chandra Mishra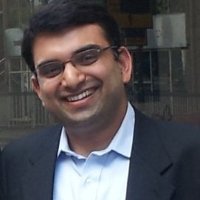 1. Year of Passing: 2003
 2. Favorite Subjects in SCIT: Network Security
3. The Career After SCIT (a brief description): Currently I am Chief Information Security Officer (CISO) for Tesco Hindustan Service Centre (HSC) where I am responsible for Information Security Policy and Governance, and Business Continuity Oversight across the organization. I have established Corporate Investigations practice and Computer Forensics laboratory and I also oversee Physical Security function. I have also incubated Security Operations Centre, where we evaluate, conduct POC, and implement various security products as required by business and transition to IT for operations. Prior to Tesco, I was Leader-Chief Risk Office managing risk across enterprise to implement various controls to effectively establish and maintain the Information Security Management System. In this role, I worked with international clients to understand and implement their security requirements corresponding to various international regulations, standards and
frameworks. I also managed Physical Security operations and established Corporate Investigations & Computer Forensics.
I have over 12 years of overall work experience across various fields of Information Technology, including Information Security, Audit & Compliance, Risk Management, Physical Security, Corporate Investigations and Computer Forensics for various companies.
I am a BE, MBA, Diploma in Cyber Law and hold leading IT and Information Security certifications viz. CISA, CISM & CRISC (ISACA), C|EH & C|CISO (EC-Council), BCCE (BCMI), ITIL Foundation, BS 7799 & BS 25999 Lead Auditor, etc. I have implemented various security and business standards including BS 7799, ISO 27001, BS 25999, PCI DSS, SAS 70, etc.
I enjoy consulting in and implementing Information Security and Risk Management best practices and lead the corporate security and risk function of value-based organizations. I have interfaced with clients across Americas, Europe, Asia and Australia to understand and implement their complex security requirements corresponding to international regulations, standards and frameworks.
Most recently I got nominated in the finals of 2013 Global Top C|CISO Awards by EC-Council in Atlanta, US. Prior to that, I won the Top 100 CISO Awards for consecutive years 2013 and 2012 and was also a part of the team to win SecureSynergy Security Strategist Awards 2005 in IT/ITES category.
Specialties: Information Security, Audit and Compliance, Risk Management, Business Continuity, Physical Security, Corporate Investigation and Computer Forensics.
4. LinkedIn Id: in.linkedin.com/in/ashishchandramishra