The pace of life in MBA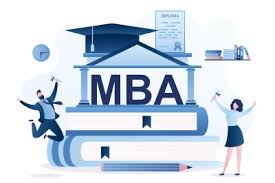 It's been a semester since I have been at this campus of SCIT, and ever since, I have experienced a change in the pace of life. Though My experiences are based on residing at SCIT, it would hold true for all good B-Schools. So, one significant shift that occurs in your life from the moment you enter the gates of a B school is that your life will run at a pace so fast that you might not have experienced it before.
First of all, any MBA program has an extensive academic curriculum to be gone through with enormous lessons to be learned, too many presentations and assignments to be submitted, and several exams to be written. Then most good b-schools have a student-driven campus, meaning there are many committees that students join that either facilitate various functions of the college like admissions, placements, PR & media, etc., or organize different managerial, technical, and cultural events on campus. Apart from these committees, there are cultural clubs that one can join based on their hobby and interest. Then there is something every student aspires to, even before coming to college, internships, and placements. This is the highest precedence in a B-School, and even the thought is enough to make butterflies fly in your stomach, let alone face the group discussions and interviews.
It is so bustling that you won't be left with any free time, and many a time, you would have to let go of your sleep and work through all night. Going through all this makes your life feel like moving fast, and you have less time to ponder one particular thing.
Lastly, I believe MBA is about making your way through all this rigor and still finding some moments with your friends and special ones, which you will cherish for lifelong. It's not just a two-year course; it's a transformational journey.


Gandharv Singh
2nd December 2022