The Day Came!! My first day @ SCIT! 🙂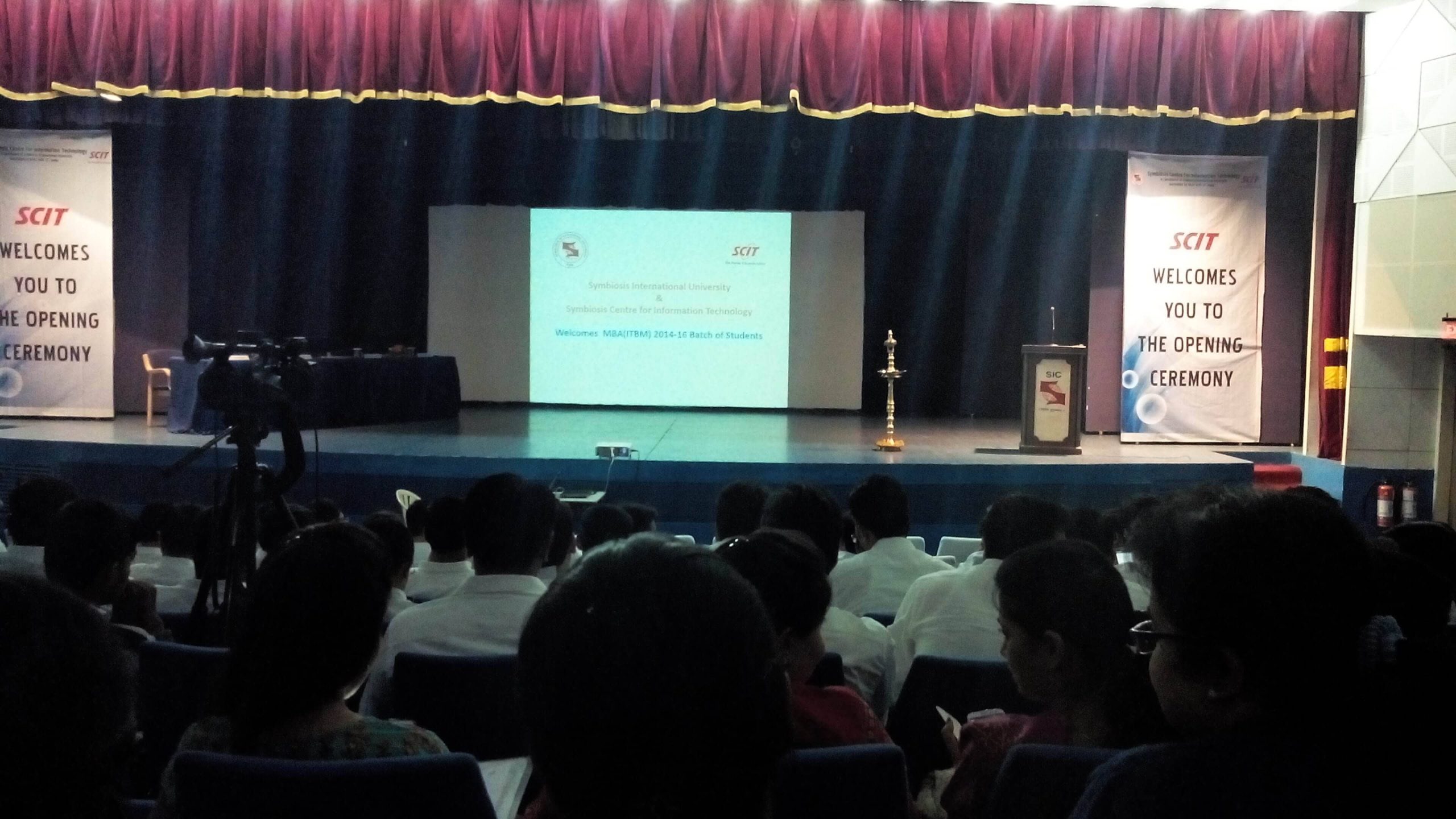 My  First Day @ SCIT- The Day for which I was waiting for so long. . . . 🙂

I came here to make friends for lifetime, for learning and for the experience… never thought that soon it will become my family…
This line itself defines my experience at SCIT.
Just Like everyone else out there I was also in a fear that what would happen on the very first day of my new college, my new life . . . as "First Impression is The Last Impression". The MBA word itself excites as well as frighten me.
From the day, being selected in SCIT I always thought of this special day. The day I left for Pune from Gwalior, there were so many random thoughts in my mind. Happiness of getting into MBA, starting a new life and Sadness of leaving my family for the very first time. . . Tears fallen from my eyes when I left my home. . . "TO ENTER INTO NEW HOME" for next two years. The Tears were of Happiness as well as sadness.
SO, the day came, Entered into college…
The very first thing came into my mind was how the people will react when I'll meet them in front with whom I was talking to , since last one month. Hahaha… it was like blind date  😀  🙂 🙂 🙂 . By the way on a serious note I was much bother about my roommates and my hostel life because for the very first time I was going to experience this.   Now after two weeks at SCIT campus I proudly can say that I have found sisters, not just my roomies :* 🙂
As The new place requires you to bring out 'higher energy levels' in your life to fulfill 'to dos' of every kind around.  So I was also very energetic for the very first meet with everyone and especially our respected Director Dr. Raman at the "INDUCTION DAY". Well attired, we all went to The Auditorium, for knowing something more about SCIT, Dr.RAMAN made me believe that it was it place where i always wanted to be.
One thing I would like to mention about SCIT, In symbiosis you will have all kind of liberty of doing everything that you were not able to do yet (not talking about the negative aspects of liberty 😉 by the way you may find your soul mate here :p )
The interaction with all my batch mates and seniors was unforgettable. Hope like the awesome first day at SCIT, all the days will be more awesome and it will become an integral part of my life. I Wish SYMBIOSIS will shape my future and give a direction to my dreams for fulfilling them for which I AM HERE.
"Memory is a way of holding onto the things you love, the things you are, the things you never want to lose"  🙂
Thank you; feeling happy to share my true feelings with you all!!!! 🙂 🙂 🙂