"Suryashibir" Outbound programme for freshers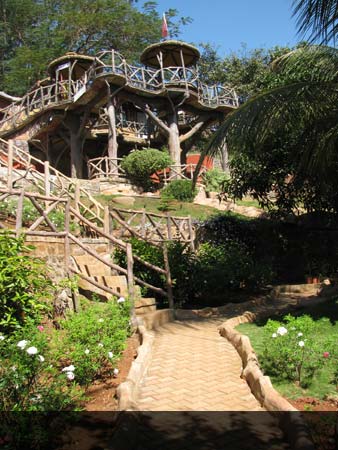 "A university is just a group of buildings gathered around a library and it depends on you how early you make it your home" 
So here is my blog for the Outbound Programme by SCIT.
What I thought for the starting days of college was classrooms, books , lectures, seriousness  but beyond my thinking  SCIT thought about the interaction among the students first. For which they took an initiative to conduct the outbound programme which I will cherish for my whole life.
The outbound programme started on 7th June 2015 but the journey still continues as still everyone is having interest to interact with each other.. "Surya Shibir" the outbound programme, conducted different activities which gives us the learning of confidence, team leadership, team work, trust, introspection, etc.
Activities like cob web which builds the trust  to believe other person,  back to future through which we got to know that if we have a team then we need to coordinate it and without the support from peers we can't win a race and reach to the peak. Similarly there were more fun and excited activities.
Apart from the physical or team activities we also had adventure over there. Trekking was a great adventure for me , there also  we all were concerned about others and ourselves.
Hence,  I am enjoying a lot in SCIT and apart from enjoyment and fun I think that we are the greatest asset for ourselves . So we should put our time and efforts to groom and encourage our greatest asset.
Thank You
Deepali Tiwari