Passion brings glory-SCITian won All-India design challenge 'YUCreateIT'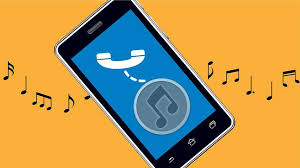 What makes you feel more alive?
Your passion …right!
For Kapil Malik(our MBA(ITBM) 2014-16 batch student) music is close to his heart….he composes music as a hobby turned side profession.
He recently shared with me his recent creation which got recognition…He won All-India design challenge 'YUCreateIT' by YU Televentures, a famous Indian smartphone brand which is a joint venture of Cyanogen Inc. and Micromax Informatics Ltd .The recognition is for the set of music he composed (Ringtone+Alarm tone+Notification tone) for their newly launched smart phone Yuphoria. The music of Kapil will be featured in this phone.
In the first round of the contest YU Televentures shortlisted top 5 from thousands of entries they received and in the second round public voted for their choice. Kapil won Rs. 10,000 Amazon ecash,Yuphoria smart phone device and an invite to the launch event.
Its really great to hear the ringtone that you composed on someone else phone sitting next to you…isn't it?.cool!
Happy composing Kapil!
Dr.Dhanya