Surya Shibir – The perfect beginning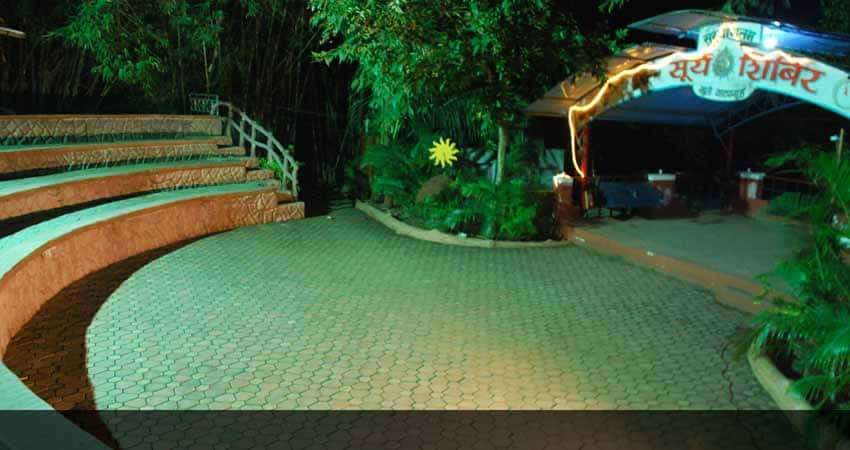 3rd June Wednesday was the day when i reached Symbiosys Hinjewadi Infotech campus. As i settled in the hostel i found lot of students coming from different region of our country. There was a little nervousness from my side because i was first time coming away from the hometown Surat. How things will turn away for me? Will i be able to interact properly with the my classmates or not? Answer to all my questions was SURYA SHIBIR. We got to know that we are going for two days team building exercise. I was very excited about this outing. We all had a very brief idea about what is gong to happen there.
We started our journey on 8th June Sunday morning. We all were made to sit according to our division. Our division was D. So first time all students of D was together. As they say journey is more important than the destination, the journey was awesome. It was cold and beautiful scenes around the road travelling on hills. When we reached SURYA SHIBIR i was amazed by looking the set up. It was situated on the beautiful locations of Panchet on hills covered by green nature. It was so pollution free and peaceful.
All were divided in to the group of 24. Our group name was H. First group activity to know names of all group members was fun. It was an ice breaker. It was followed by the other group activities which enabled us to work in a team. After every group activity instructor used to give the feedback on our performance. As we were proceeding with activities we were analyzing also where we are doing things wrong. I was very lucky to have such team members that all were boosting up the moral of each other. We were able to rectify our shortcomings like over excitement, not following rules, not listening to each other.
The best feeling i would say on first day was in the load transfer group activity. We all team members were jelled up well before this activity. We set a target to achieve 19 cr points and we were the first one who achieved the estimated and the highest target. We also performed fashion show in night chill out. The first day was over. On second day we went for trekking. We climbed 5 km. It was tiresome but with such great team members it turned out to be fun.
When we went to SURYA SHIBIR. We all were individual, when we came back we were a team. I experienced working and winning as team brings more happiness than individual. We were able to coordinate so well that we became the best group among all. My major take away from SURYA SHIBIR was the awesome experience of nature, leadership skills, listening power and last not but not the least the H group.