My First Day At SCIT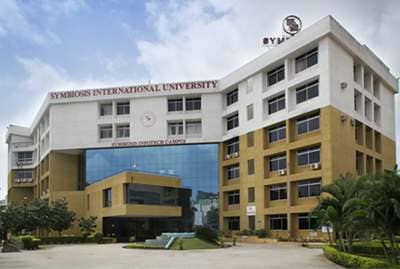 When I first arrived to the campus, I was very nervous, as anyone would be. It was the first time I would be away from my family for a prolonged period of time, It seemed very intimidating and I really did not know what to expect. However, soon enough I learned that, everyone was in the same boat, in exactly the same situation, and that everyone was understanding and nobody was judgmental or intimidating as I thought they would be. So, no matter how scared you are right now, and no matter how bad you are painting your first day of college – trust me, it will be at least a hundred times better!
Everyone's first day will obviously be a little bit different and everyone wonders what to do on their first day of college, but I hope I will make waiting for your own first day at college a little bit less stressful by sharing with you what my own first day was like, and showing you that it was not a bad experience at all, quite the opposite, actually.
Since SCIT, most people have quite a journey before they get to the city and to the college itself. For me, being from Pune, the journey itself was not very bad, and so it was enough to only arrive about a day before my college started. I passed my nervous moments by with unpacking my suitcase and with meeting my roommates and getting to know them a little bit more.
Once we entered the college, I was welcomed by a big bunch of friendly faces of fellow students, and many very friendly and helpful staff members were around to guide us around the building and tell us where we should be. The first morning in itself was very organized. We had our student badges printed. We also had an introductory talk by the Director, welcoming us to SCIT, and explaining what we should expect over the next several months we are going to spend as a part of the SCIT family.
There were enough breaks during the morning to give me a chance to talk to a couple of fellow students, so when we were told to break up for lunch, I already had a new friend to go have lunch with – and it was a lot of fun! We spend an hour or so getting to know each other, and we even got a couple of people to join us, so we immediately felt much less nervous about the whole "first day at a new college" thing. It was lovely to chat with someone who was in the same boat as me, and I think I will remember this particular lunch for the rest of my life as one of the most calming and happy lunches I have ever had.
After lunch we were spent time at the hostel- again, this was amazing as it was an opportunity to meet other students with whom I was going to spend the next two years of my life. It was a lot of fun getting to know so many new fellow students.
After the day was over, we were free to go wherever we wanted to – this meant grabbing coffee with one of my new friends and chatting for another hour or so.So, as you can see, all in all, the first day of college was nothing to be worried about. First of all, most of the things we did were administrative in nature, and all the rest was just socialising and having fun with your new class-mates. Trust me; my first day in college did not even approach the scariness that I had managed to build in my head by the time it arrived! And I am sure; it would be the same for you!