Surya Shibir – Perfect Kick start @ Symbiosis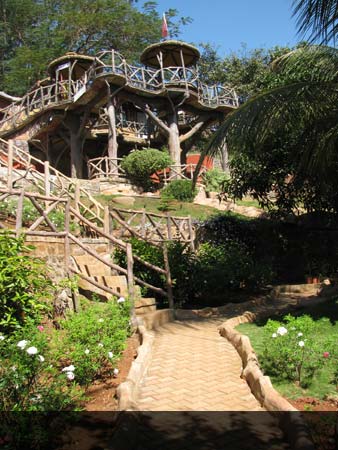 When ex-army officers organize a camp/trek for us, you definitely feel thrilled about it. You just know it that the trek is going to be as challenging as it can. The exercises are going to be a blend of team building and joy.
When I was reaching Surya Shibir resort, I had a feeling that my college has organized it so I have to go and complete it. But as soon as the camp started, everything became absolute fun. Teams were divided randomly to make sure that we are not with the people we are comfortable with. The trek was simply exhaustive yet thrilling. People not even talking with each other started supporting everyone during the trek. Whether it is offering hand as support to climb up or giving water to avoid dehydration or just motivating enough to gain more stamina and go on, we as SCITians proved that we are one family and we have each other's back.
Breaking ice activity made sure that we dig into at least three people's lives and get more familiar with them. Because more familiar you get, more warmth you feel with people.  Since the entire day was exhaustive for us, the end of the day was filled up with entertainment. Beautiful dance performance, splendid skits and few fillers. You can't ask for more as part of day one when you have just started knowing each other.
When ex army officers are your organizers, you just have to wake up around 5 AM and be ready before 6 AM even though body needed rest and mind was excited to do more. Day two was completely filled with group exercises. Exercises were designed to inject qualities required to have as an MBA such as team building, leadership, logical thinking, time management, decision making. It becomes much more interesting when such qualities are experienced rather than lectured in class. Not just managerial but spiritual thoughts were also given by them such as how salary is not more important than your body. You work to live. Not live to work. That's it. Two days were over. We had to come back to Symbiosis campus. While coming back, we had memories; we had friends and a perfect kick start to MBA School.
To conclude, If the shibir was designed to know new Symbiosis family members, have a fresh start to a new life and get some lifelong lessons on management and life, it definitely made its mark.