Substance Abuse Program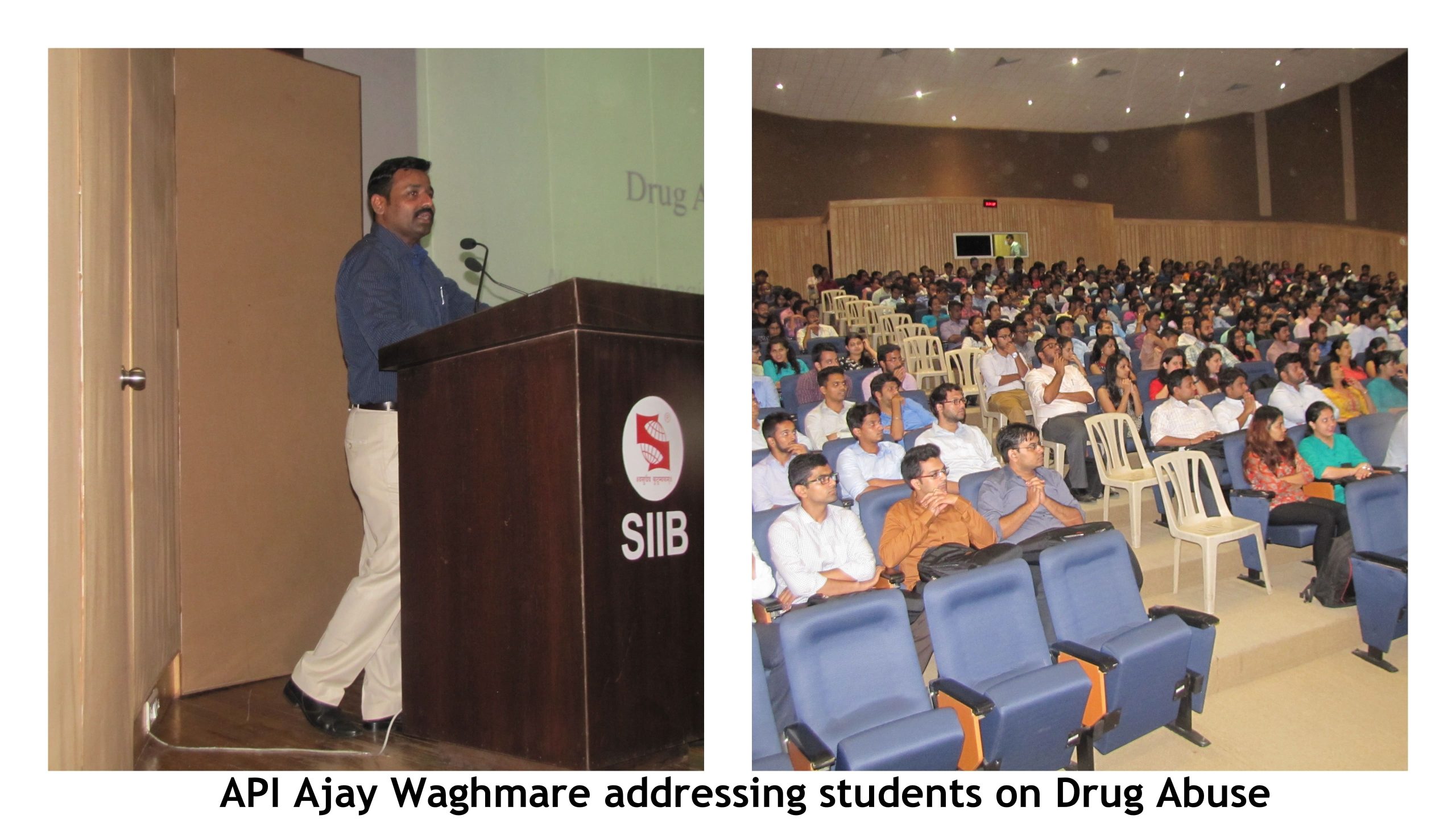 Any institution is strictly a no-smoking zone which is also extended towards the prohibition of alcohol and drugs.  SCIT is no different in this regards except for the additional step that it took in inviting the Commissioner and Inspector of Police Pune, for addressing us, the students (SCIT and SIIB inclusive) of the batch 2016-18. Symbiosis undertook the responsibility in ensuring that all the students were aware of the seriousness and consequences of any involvement in any of the substance's exploitation.
We were addressed on the various prohibited substances and were explained with various real life incidents that the Police have been witnessing with regards to substance abuse. The consequences were informed on the use of aforementioned. When a few of the cases dealt over the years were discussed, we realized the section of people succumbing to these practices have been significant in students. Having narrated a case history and efforts taken by Police and the family to admit the person to Rehabilitation centre to relieve off those habits, it was clear that it was not necessary to risk getting distracted and spoiling not only our lives but that of parents. There was a reason for discussing these cases, as only then the value would reach and stay in us.
Detailed coverage was provided on the banned substances and the various protocols to be followed in case of reporting. Following this, an animated video was played out which showed about a person's involvement with substances owing to circumstances and the way she was exploited by the same, wherein the concerned gets inclined to have fun partying over the weekends. After a point, the distraction gets inevitable as it becomes regular and as a habit she gets addicted to the same. This pattern was often observed and hence was played to us which proved to be a wake-up call for many.
At the end of the session, we learnt that there are ways to celebrate and have fun without exploiting the substances. It proved to be a session that was necessary as it's always advisable to cultivate good habits and never fall prey to addictions and bad company throughout our stay in college and hostel premises and for a healthy lifestyle too because when you become slave to a substance and are unable to stop without help, the substance takes the brain hostage and the addict has lost the power of choice. THIS IS A DISEASE.
HEALTH IS MUCH MORE DEPENDENT ON OUR HABITS AND NUTRITION THAN ON MEDICINE!