Securing in the Cyber Space and Creating Digital Trust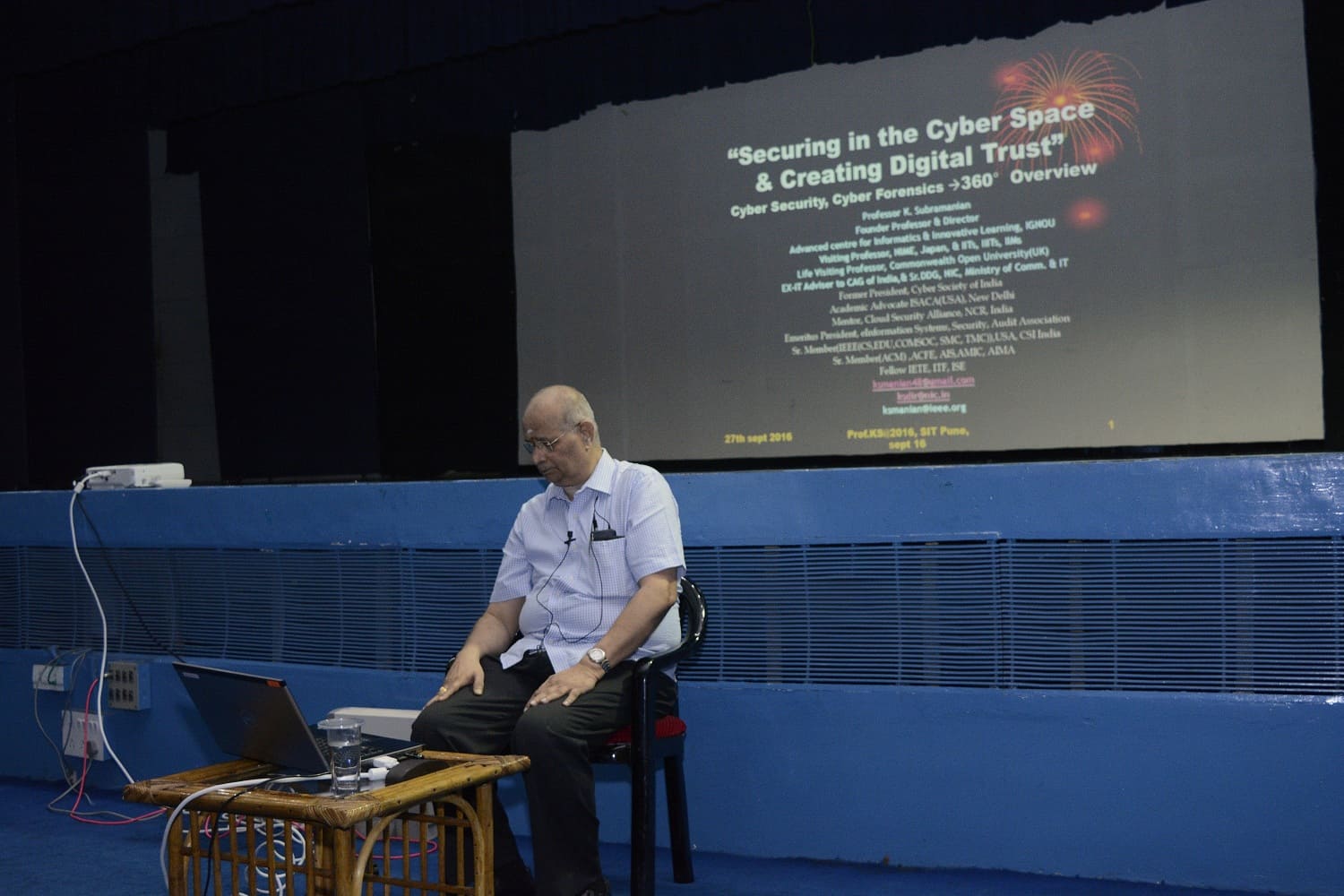 Cyber Security is one field which is continuously changing and with so many things happening in our day to day lives it is very important to stay updated. As students of IT Business Management,it is essential for us to know the latest trends in cyber security. An interactive session on "Securing in the Cyber Space and Creating Digital Trust" was conducted for the 2016-2018 batch. The speaker, Prof. K Subramanian, Executive Vice Chair, IEEE Delhi Section shared his knowledge with us and gave us an overview of the current scenario in the area of cybersecurity. He briefed us on the emerging security trends and the security perspective for converged networks, the threat perception and need for security.
Cyberspace is dynamic, undefined and exponential and countries need to have dynamic laws to keep pace with the technological advancements. He highlighted the current security assumptions and that attacks primarily come from within and it is not sufficient to have perimeter protection alone.  He further explained security optimization and layered defense and the advantages of using these. Other areas like layered protection and surveillance, multimedia security and cyber forensics were also touched upon.
A very important thought he shared with us was that perfect security is not achievable, but at the end of the day, it is about managing the frequency and loss. While security costs money, lack of security will cost us much more than that. He also answered queries from the audience and the session was a great chance for each one of us to interact with such a great personality who has had so much experience in the field of security and cyber forensics.