The steps from Classroom to Boardroom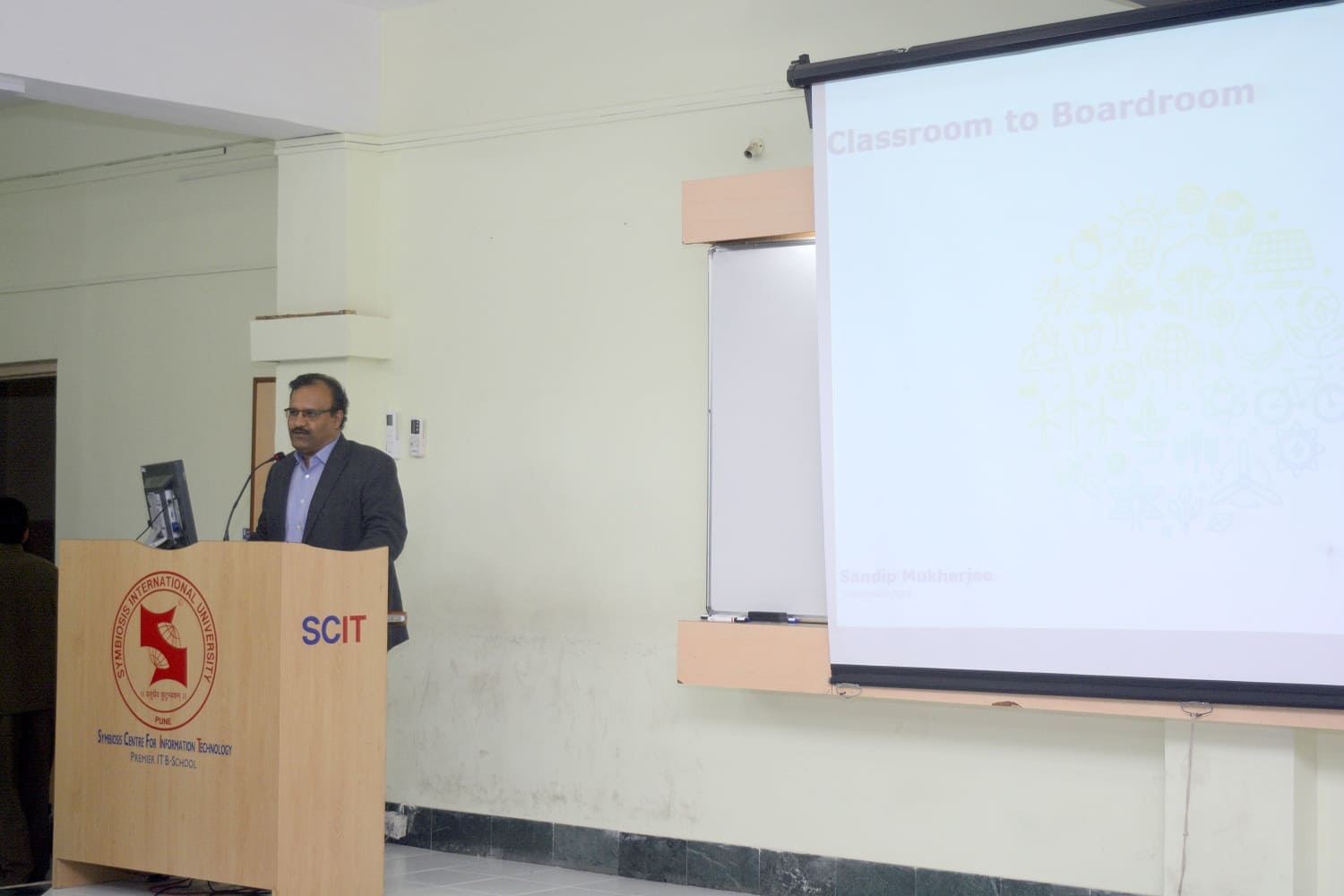 Mr. Sandeep Mukherjee, Senior Director & Partner, Deloitte Haskins & Sells LLP, was invited to SCIT, to guide students in the transition from Classroom to Boardroom. The session brought in the journey that students as part of college have been experiencing to a whole new experience that all of them would experience when they step into the corporate world.
Mr. Sandeep spoke about the significance of few skills one is expected to possess to be efficient in the corporate world. Planning and Time Management being regarded the highest with Communication following through. The session then saw a glimpse of the workplace culture where the relationship with peers and subordinates proves to be important. A few tips on conversation were also shared with regards to Professional Communication. The nuances of an effective and successful communication were also discussed as the session became more interactive.
The skill of adaptability and its relevance in the today's work environment in handling the teams and clients was also covered. Mr. Sandeep further touched base on the technical skills that one as a manager is expected to possess to ensure efficient functioning of teams which also acts as an asset in the longer run.
The session concluded with students gaining various insights on the handling stress and the importance of a right attitude would help in growing up the ladder.