SCIT -Day 1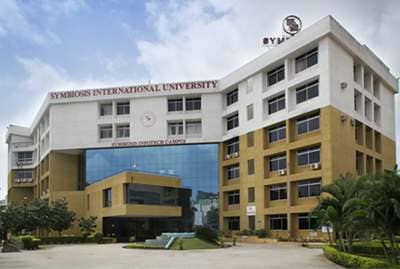 First Day at SCIT :
So, moving from Mumbai to pune wasn't all that a big deal but i was very much excited for this new phase and journey of my life.As soon as i reached the campus, the guards greeted and guided us to the academic block,The lady there handed me the induction kit and the id card for rest of the transactions and things were fairly smooth.
Next, i went up to the hostel and got myself registered.Trust me everybody was so nice and warm i didn't even feel like i had come to a new place.My new home was a three seater spacious room and it looked like the roomies were handpicked for me. Thats it! everything was this easy and fast.Rest of the day i was roaming and exploring the campus…the gardens,cafe,academic block and the playing area, mess and all.
INDUCTION-Day 1
All dressed up in formals,ready for the first day of the college i headed towards the auditorium in the campus.Seeings so many new people around me initially i was a little nervous but then it was a few moments later that i was already laughing out with a bunch of friends.Everything was so organised and timely,i could sense the professionalism and punctuality culture of the college.The program began with director along with different other dignitaries guiding us through the past present and future of SIU and SCIT in particular.The info given was crisp and precise with all the teachers and friends around it was fun and a lot informative.(the fun would actually be spoiled if i reveal everything here!)
OUTBOUND INDUCTION PROGRAM
Hearing about surya shibir for the first time i mind thought of all sorts of possiblilites of what it could be.We were taken out for an outbound induction program a few days later(after the induction prog ends) which was a perfect blend of learning and enjoyment.2 days out in the nature you grasp so much and kind of get acquainted to all your peers.We were made to do so many activities and games which would teach you simple yet important lessons for life.
After you come back(you actually wish that you have an option of not returning back)you feel yourself completely imbibed in the environment and culture and a full part of the SIU family.