Outbound Programme Experience-Surya Shibir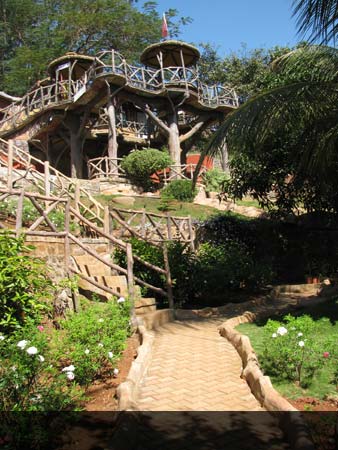 After very exciting two days at SCIT, we got a chance to visit Surya Shibir, a very serene and pisturesque picnic spot situated 50kms away from Pune. The overnight outbound trip was scheduled as part of our induction programme.
As soon as we reached Surya Shibir, we were awed by the beauty of the place. On arrival, we were given a warm welcome by members of the team Out-Fit, who would be our guides and companions for the next two days.
On the first day, we were taken for a trek of around 10km distance. After a very tiring nonetheless enjoyable trek we had a few ice-breaking activities scheduled for us which helped us become familiar with our classmates. In the evening, we had a group activity wherein we got a chance to showcase our talent to the audience.
The second day too was a lot of fun. We had some more amazing team building games and activities in the morning and afternoon, which really helped us get to know our classmates better. At around 6pm on the second day we bid adieu to Surya Shibir and started our journey back to the campus.
These two days of fun and frolic were indeed very memorable which will be cherished for a long time to come!