SCIT … A New Beginning "Suryashibir"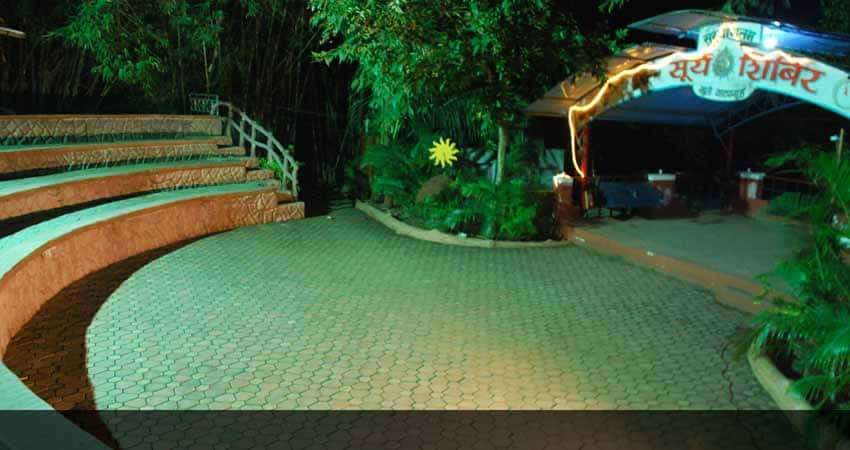 It was our third day at SCIT, the 7th of June 2015 when we all assembled in front of our college at 6.15am awaiting to embark on a trip to a new place with all new faces. We were taken to a resort called "Suryashibir" , 55Kms from Hinjewadi, Pune. In the bus itself we got introduced to our batchmates and we went ahead to play Antakshari. This was an ice breaker for us. We reached around 10am.Suryashibir is is situated in lush greenery of a foothill and we got the privilege of staying amidst the nature. After a brief breakfast we went to the auditorium called Kalamandir in Suryashibir.We had senior Indian Air Force, Indian Army and IT professionals who were to be our coach for the next two days. The mobile networks were jammed there so as to give a feel of a new world with new people beyond our zone of comfort.
We were segregated in different groups and were instructed to take part in different games activities that would actually help us in knowing each other well. And by participating in the various group activities we gradually inculcated within us the sense of team work. This was the best possible way that we could have been introduced to new people around us.  We had many team building along with adventure activities including valley crossing, rope walking etc. Also after performing certain activities we got to show our innovativeness and management skills.
In the evening 'ChillOut' session every group was instructed to display their cultural talent through a group performance. And there we got to know how talented our batchmates were be it singing, dancing, skit or poetry. The next day morning we went out for a short trek and yes it was an awesome experience. From the hilltop we got a pristine view of the nature around and the Panshet dam. This trekking tested the endurance of us all and morally uplifted our self belief. Overall it was a great experience and perhaps the best way to begin the journey of an MBA.
Thank You SCIT.