Road Safety to your rescue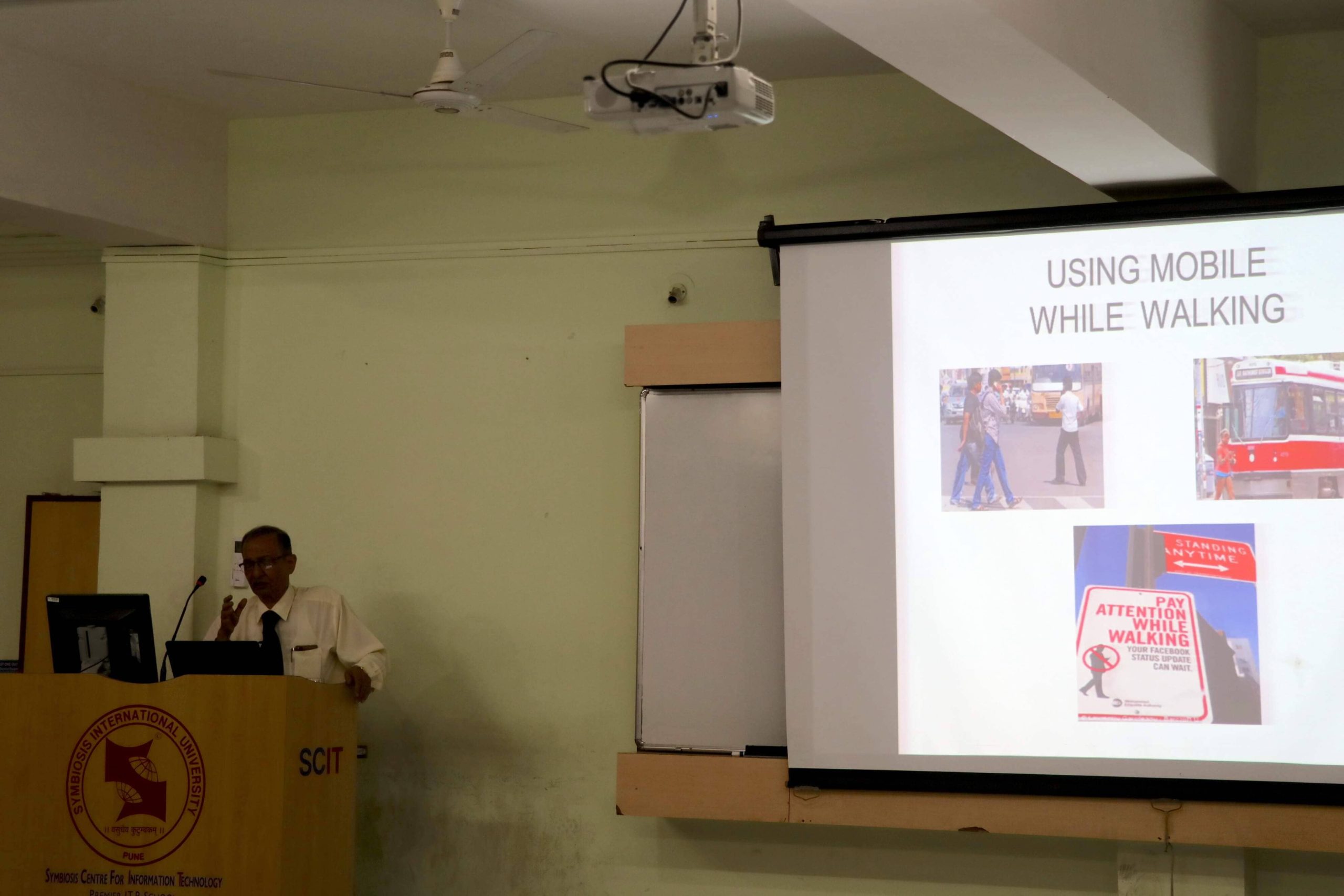 SCIT not only makes sure to produce excellent techno-managers but also responsible citizens. A guest lecture regarding road safety was organized on 21st February, 2017 as a part of CHEP(Certified Healthcare Emergency Professionals) lectures. Dr. Satish Tembe was the speaker for the day. He presented a couple of statistics related to road accidents in India. These were an eye opener for the students. Mr. Tembe mentioned that India is a country with the maximum number of accidents throughout the world. He used many images and videos regarding the mishaps in order to showcase the criticality of this issue. Students were taken aback to learn that these accidents occur due to very small mistakes we commit in our daily lives. Some reasons were as – drunken driving, kids playing on roads, street stalls, lane cutting, jumping signals, rash overtaking, not using helmets, and the list goes on. People often tend to ignore these blunders until they actually witness a loss of life.
Mr. Tembe also specified that most of the accidents happen due to carelessness of the driver as well as the pedestrians. Towards the end of the lecture, he listed out some invaluable lessons for lifetime. He suggested to wear white or bright clothes while taking a walk on a dark road, obey the sign boards, keep a safe distance from the vehicle in front, avoid using cell phones on road. Mr. Tembe also suggested to avoid using bright headlights because it blurs the vision of the vehicle crossing us. Keeping windscreen clean is also must. Drowsy driving is one of the key reasons of accidents.
Taking into consideration the excessive use of IoT in the daily life, Mr. Tembe also stated the flaws and vulnerabilities of driverless vehicles. He said that a driverless car works on the instructions of artificial intelligence software. If the software is prone to attacks (which is highly probable), the car might end up having a huge accident, of which the driver will be absolutely unaware.
The lecture ended with the lesson for life. No one else other than you can be your life savior!