Redefining the Global Supply Chain: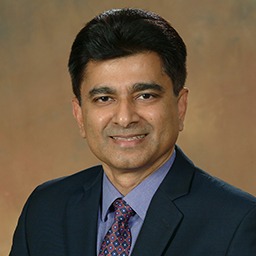 -Dr Ramesh Subramoniam
On 5th September, our professor, SVK Bharathi sir, organized a guest lecture with an international expert, Dr Ramesh Subramoniam, on the topic of Supply chain trends. Dr Ramesh Subramoniam, a Clinical Associate Professor of Operations Management at The University of Texas at Dallas. Preceding that, he was a managing director of performance improvement at FTI Consulting, a global business advisory firm in Washington, DC. Speaker's rich academic experience is majorly in remanufacturing, reverse supply chain, supply chain management, material management and digital supply chain management.
Dr Ramesh Subramoniam began his lecture by sharing the importance of global supply chain trends and how digital operations are snowballing. He mentioned that the supply chain gained much prominence in the last couple of years, and it will stay back in the serval years to come in the industry. He gave insights on how multi-tiered complex supply networks helped industries to cope with the pandemic by accelerating the digital transformation with Artificial intelligence and robotics. He also mentioned that employee skills, technology skills, and organizational flexibility acted as enablers during Covid 19 in the manufacturing sector.
He mentioned that Fraud makes companies lose a lot of money, fame, and trust, and companies are looking for trusted data which helps save time. Blockchain and artificial intelligence working in tandem can rapidly increase supply chain reliability and reduce Fraud. He even described the importance of data analytics and how companies benefit from their insights. He mentioned that the digital technologies we are learning at SCIT would help drive fast decisions, efficiency and effectiveness in the supply chain.
He encouraged students to ask questions and gave in-depth answers to the questions asked by students. This definitely helped students to understand how they can upskill and be industry ready in today's world. The session was quite informative and helped students gain a perspective on upcoming technologies, their applications, and career paths to grow in the industry.