OUTBOUND PROGRAMME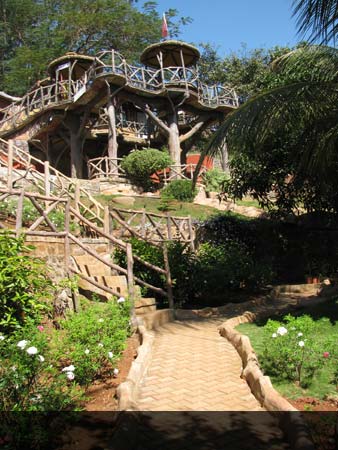 OUTBOUND    PROGRAMME
Initially I had the little idea about outbound programme going to happen but to my surprise it added to my experiences in life where i met new people made new friends.it was fun to explore new qualities of our own.
Surya shibir is a outbound programme which is a part of the induction programme of MBA which is considered as the most important part of the foundation designed for the students in the initial days of the course.
The very third day of the induction programme  we went for this activity,  and so we were all  set for the destination with all the fun we had in the bus with those pretty games like antakshari and dumsharaads.
Finally we reached our destination Suryashibir resort which was around 30 km. from Symbiosis InfoTech campus. We started our day with a bunch of activities which were basically focused on learning team spirit and learning to work in a team. It was fun. In the later half session we had mind boggling games that too in a team and then activities like valley crossing in which we had to cross a hollow ditch by walking on the rope  which is tied across the wider part. It was designed to realize our inner strength and courage to face challenges.
now comes the second day for the most awaiting thing "the trekking" the 10km. trekking  was the most challenging activity in 2day programme. It took us 3 hours to complete the activity. the whole experience was great .
The next activity was concerned about expressing ourselves and defining others. it made us aware about own qualities and of others.
The two days made us engaged all the time in the fun away from our cell phones, the most relaxing thing which anyone could realize.
The whole programme made us all come together. It taught me the leadership qualities and how to work in a team which was the most important thing.
We came back to our college tired but with sweet memories along.