Outbound programme experience: Surya Shibir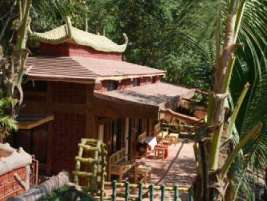 First day at SCIT, I knew noone from past. I kept on looking at the new faces.
The first two days went occupied with induction and introduction about the college and it's whereabouts.
The third and fourth day were scheduled for Surya Shibir (didn't have any idea about it earlier).
Until the third day had the dawn, we did not know each other well. The only thing known, was that we will stay there for 2 days for better
understanding amongst us and to get to know each other. We Started in the morning 7 going seperately according to division sat in the bus
for a journey of 3 hours.
To pass the time, we all were singing and chilling as there was no other way. After reaching Surya Shibir, we were allotted to specific
rooms to freshen up, had our breakfast and we started to trekking, that was my first time experience.
As we started, that was time we started talking to fellow hikers and was really a nice and hectic experience with the hills.
We were not the same when we started hiking uphill and slopping downhill. We were no more stranger to guys and girls.
We were offered lunch which was immensely needed; especially water.
The day went by and after lunch all of us were gathered to form groups of 2-3 to each of us better.
The experience was really nice and it all took 2 hours. After dusk, we gathered for some group activities where we performed and got to know
about the talent of the people around. It was indeed nice mingle with all.
The day was hectic and full of intersting, funny, teaching activities followed by the 2nd day.
Before heading to Surya Shibir we really were not friends but after this trip I got so many….
Overall, it really was an awesome experience.