Outbound program experience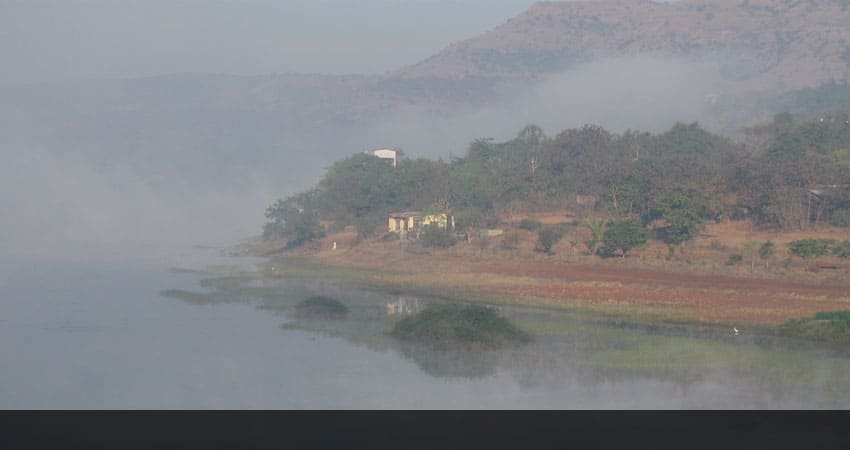 Today is 17 June 2015 ,but I feel like going to Suryashibir-"An outbound program organized by SCIT as part of team building" yesterday only.
I bet you anyone who are or were part of Suryashibir will definitely say ,it is an awesome experience being part of Suryashibir.
You can not think of staring your journey with B-school without such a beautiful outbound program.
So without much a do,I will share my experience with you all.
For our batch,this program was scheduled on date 7-8 June 2015.Accordingly we gathered near college campus at 6.30 am on 7 June to leave for Suryashibir.
Journey to Suryashibir which is around 50 km from SIU campus itself was fun.I got to know new friends during  our bus journey and We had great fun together.We sang song and played
various games during journey.We reached around 9 am at Suryashibir and after having quick breakfast we left for trekking with one of instructor -Mr.Lal- retired military officer.
We had mixed experience while trekking.It was difficult to go as Sun was above head and most of us were not habitual of such activity.But we enjoyed
this activity whole heatedly.By our experience,we realized the difficulty our military faced during Kargil mission and our respect for them increased more than twofold before.
On arrival,we had our lunch and our group was sent for next group activity.This activity was about knowing each other.our instructor divided us in group of 3 and we had to gather information about other person in group and present in front of all.
Through this activity, we got to know more about each other.Then we had our breakfast and instructor told us to get ready for recreation activities in night.
so,our group prepared for short drama on life of a engineering student.Several other groups presented their dance and drama performances.It was great fun to see all were enjoying and ready to present talent they have in front of all.
This activity marked the end of our first day at Suryashibir.Instructor told us to be ready early next day for more exciting activities.
We all went to bed discussing about our experience 🙂
8 june2015-
First day was about knowing each other where as second day was about field activities and games.After breakfast,We played many team building games and enjoyed every bit of it.
After games,we got team exercise in which we had to pass team and wooden stick through obstacles following certain rules.It was great exercise where you have to emerge as Team and showcase your skills.This was great activity.
After that we did adventurous activities like passing the Burma bridge and rope crossing and played one team game of sheep and shepherd where all team members will be blindfolded and only shepherd will guide sheep,with his whistle,to reach goal point.We really enjoyed this game.
After having quick breakfast ,we moved for closing ceremony where instructor told each team to create and design banner creatively in which we have to present important features and milestones which SIU is trying to achieve in nearby future.
Lastly we thanked instructors and each other and left for Pune with memories which we will cherish for lifetime.
Sushil Rathi
MBA-ITBM
2015-17