Onam celebration at SIC!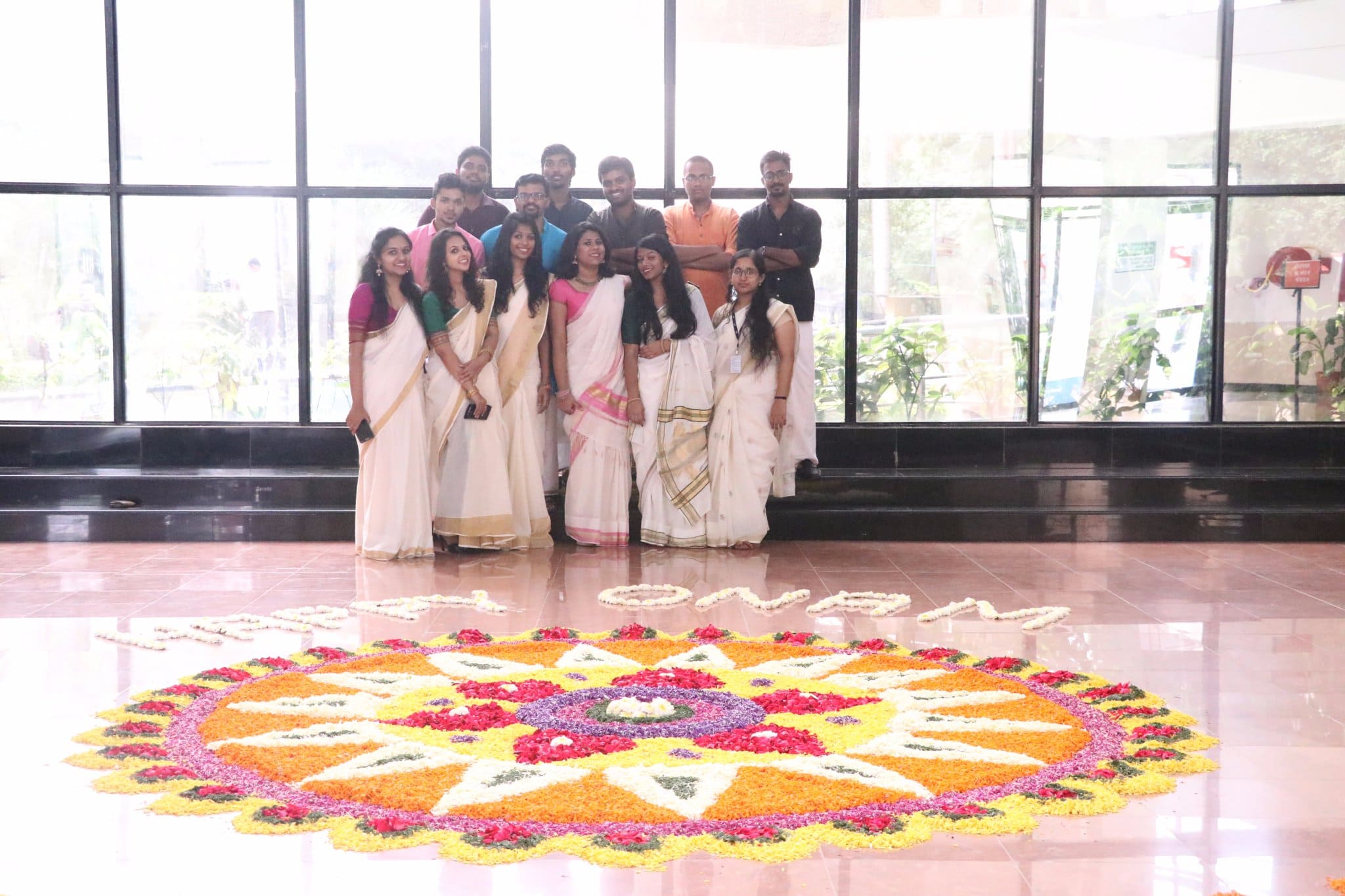 This year's Onam celebration, though slightly delayed, was held at SIC, with great vigor and enthusiasm. The Malayali community at SIC, which includes SCMHRD, SIIB and SCIT, came together to host a marvellous day of festivity for the entire faculty and student fraternity of all the 3 sister colleges. The event revolved around a traditional Kerala feast – a Sadya – served on a plantain leaf. The food was served by the Malayali students themselves, which brought in a great element of personal touch to the entire event. The synergy of the entire crowd made the function smooth and pleasant. Apart from the Sadya, a traditional flower carpet – Pookkalam – was also made by the students. No Onam celebration is complete without a Pookkalam. Bedecked by flowers, in mesmerising patterns, the flower carpet added to the ambience of Onam at SIC.
Year after year, the element of regional diversities and unity in such celebrations, makes life at SCIT truly remarkable!